The clock is ticking - AWRS comes into force on April 1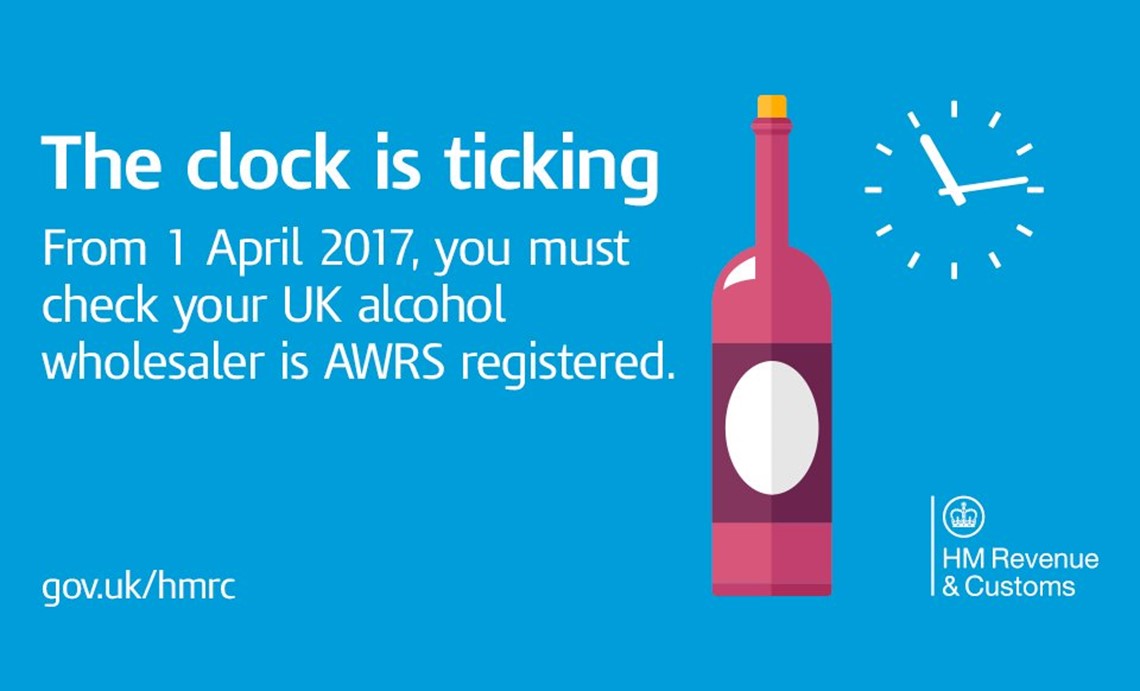 Retailers and caterers are reminded that they must check that their wholesalers have registered under the Alcohol Wholesaler Registration Scheme (AWRS).
The scheme, which is designed to ensure retailers buy alcohol from legitimate sources and crack down on the illicit alcohol trade, requires every wholesaler selling alcohol to register.
It means that the onus is on the retailer/caterer purchasing alcohol to be responsible for checking that the alcohol source is registered under AWRS.
Those who do not check could be buying stock on which UK duty has not been paid, and face severe penalties if they cannot prove they bought their stock from an approved source.
Please be clear that from April 1, 2017 it will be a serious offence to buy alcohol from a wholesaler which has not been inspected and approved by HMRC. If you buy from an unregistered wholesaler, you will be liable to a criminal or civil penalty, your alcohol stock may be seized, and you could lose your alcohol licence.
On April 1, HMRC will open an online register of approved wholesalers where you must check that your wholesaler is listed before purchasing alcohol.
Ask the wholesaler for their AWRS Unique Reference Number (URN). You will find the number on their invoices and sales materials. If they do not have a registration number, do not buy from them.
Go to gov.uk and search for "approved alcohol wholesalers". Enter the 15-digit URN and check that the name and address displayed match the company you are buying from.
You must check each supplier the first time you trade with them and repeat the check regularly to ensure you always make alcohol purchases from an approved wholesaler.
You will need to keep records to prove you have checked that your wholesaler is approved. You will be able to print or save the details of your check.
More information about AWRS can be found here.