SWA Virtual Holyrood Hustings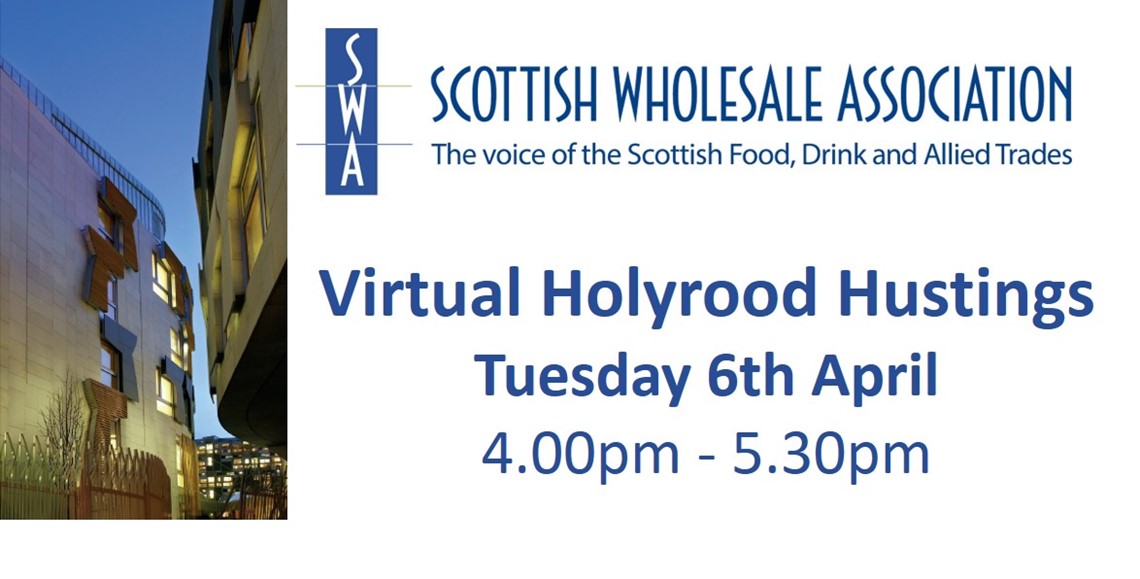 SWA's first virtual hustings
Members are invited to join us for our first Virtual Hustings ahead of the Scottish Parliamentary elections on Thursday 6th May. 
Chaired by SWA's Head of Public Affairs, Margaret Smith, members will have the chance to ask questions directly to senior party candidates from each of the five main Political Parties.

This is an opportunity to discuss the politicians' plans for Scotland as well as for wholesalers to ask questions about the issues that impact on your business. 
 
Confirmed Party Political representatives:
 
Fergus Ewing MSP (SNP) – Currently Cabinet Secretary for Rural Economy and Tourism. SNP candidate in Inverness & Nairn and on the Highlands & Islands list.
Maurice Golden MSP (Conservative) - Currently Shadow Cabinet Secretary for the Economy, Fair Work and Culture. Conservative candidate in Angus South and the North East Scotland list. 
Liam McArthur MSP (Scottish Liberal Democrats) - Currently Lib Dem spokesperson on Energy & Justice . Liberal Democrat candidate Orkney. 
Mags Hall (Scottish Greens) - Currently a researcher specialising in food and agriculture policy and co-convener of the Scottish Green Party's National Council. Green candidate on the Mid Scotland and Fife regional list.
Scottish Labour representative - TBC   
 
Spaces are limited so we urge you to confirm your attendance by Friday 19th March. 
 
Attendees are not obliged to ask questions but we are keen that many do. We are asking for some questions in advance to "get us started" and to ensure a range of different questions/topics are covered on the night but members will also be able to ask other questions at the event.
 
Please CLICK HERE to register your interest in attending.