Scottish Wholesale Association reiterates opposition to DRS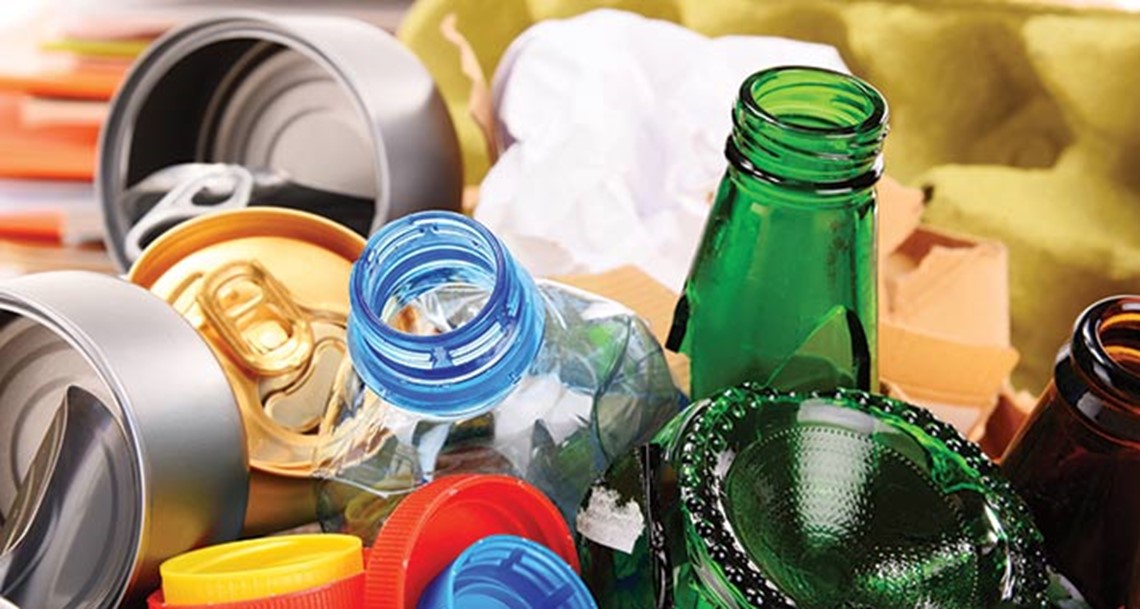 Trade organisation the Scottish Wholesale Association (SWA) has reiterated its opposition to the Scottish Government's proposed deposit return scheme ( DRS ) for plastic bottles and drinks cans, claiming that current proposals are "impractical" and would be costly for consumers, businesses and local councils.
The Edinburgh-based association, which has previously pledged its support to reduce littering, insists that enhancements to the current kerbside collections system that has served Scotland well for many years are the way forward. It supports the Scottish Government's Household Recycling Charter and increased investment in kerbside recycling, and warns that a DRS would mean people having to walk past their council kerbside recycling bins to return plastic bottles to shops.
At a time of rising food costs, Scots will also face an annual bill of £87 million in lost deposits and it is the elderly, disabled and those who can't afford a car who will pick up that tab, warned Kate Salmon, executive director of the SWA.
"Wholesalers and our retail customers would also be hit by millions of pounds of extra costs – more warehouse space will be needed for Scottish-only product lines, retail space will be used for return vending machines that cost around £35,000 and storage space will have to be used for returned bottles rather than stock," she added.
"They would also have to cope with a potential new illicit cross-border trade in plastic bottles as well as the additional logistics and transport costs of a brand new system to return bottles to central depots rather than the local authority provision we already have."
Stressing that a deposit return scheme would hit businesses, consumers and councils with increased costs which far exceed the benefits, Salmon said: "A DRS isn't an easy quick fix with no environmental impact and it's disingenuous of anyone to suggest it is. DRS supporters point to other countries which have adopted DRS but the vast majority don't have comparable kerbside collections to ours and many other nations, including Ireland, Switzerland, Croatia, France, Belgium and the Czech Republic, have looked at it and rejected it.
"There's been a significant shift in the way people are recycling," she added. "Kerbside recycling has improved and people's habits have changed – children learn about recycling at school now so there's much more awareness of how important it is to recycle. It's convenient to recycle at home so why would someone take empty cans and bottles to their local store or another central location, even if there is a monetary incentive?"
Irn-Bru manufacturer AG Barr, she pointed out, scrapped its 30p buyback scheme for customers who return glass bottles at the end of last year. The company pointed to a drop in bottles being returned from 90% in the early 1990s to about 50%. "This is further evidence of why a DRS is not right for Scotland and the inflated claims of an 85-95% return rate on a 10p or 20p deposit from DRS supporters has no basis in the reality of Scottish shopper behaviour," Salmon said.
Meanwhile, the SWA has written to MSPs setting out its position on deposit return, highlighting the negative impacts such a scheme would have on the wholesale and retail sectors as well as local authorities and consumers.
The SWA will take part in Scottish Government workshops to discuss the pros and cons of DRS which are due to take place in the near future. It will also continue to work with the Packaging Recycling Group Scotland ( PRGS ) to promote actions members are taking to support Scottish Government efforts to increase recycling and combat litter.