SWA conference rings the changes with Producers' Exhibition in collaboration with Scotland Food & Drink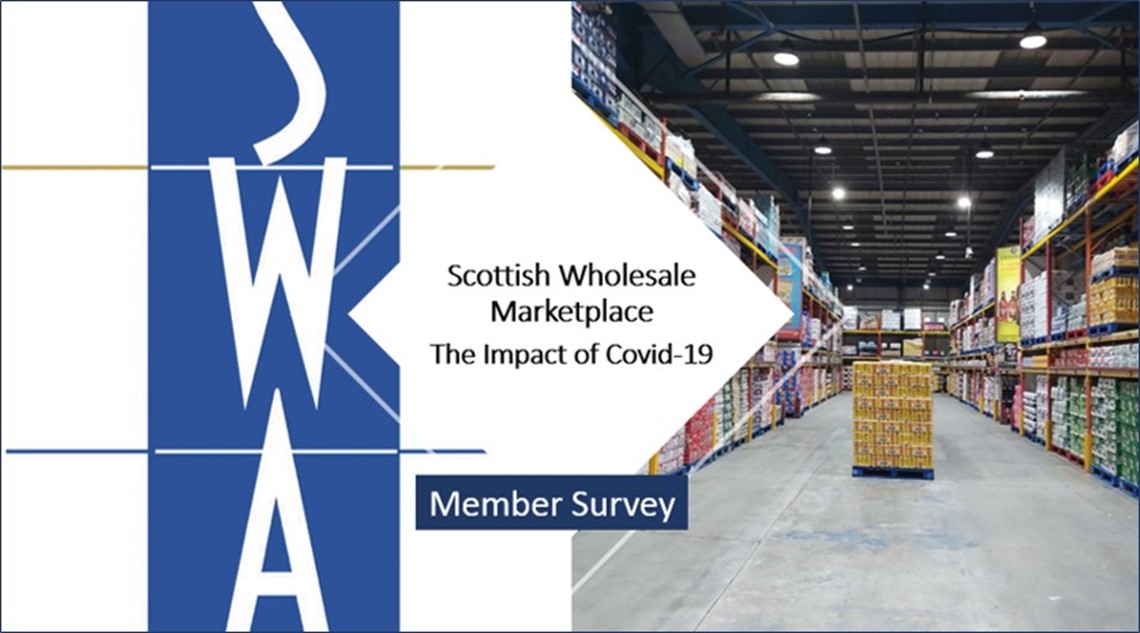 With the Scottish Wholesale Association's 2019 Annual Conference less than two months away, details of the high-profile event's first-ever Producers' Exhibition – a collaboration with industry organisation Scotland Food & Drink – have been unveiled.
The exhibition, part of the new SWA conference initiative Keeping Scotland Local, will provide up to 20 local producers and suppliers – some of them shortlisted in the prestigious Scotland Food & Drink Excellence Awards taking place in Edinburgh on 23rd May – with an opportunity to meet key buyers, decision-makers and owners of SWA member wholesalers.
"The exhibition on the Friday of our conference is part of a collaborative approach with key partners to help develop and grow the food and drink industry in Scotland," said Colin Smith, SWA chief executive.
"It will give suppliers direct access to key individuals who can help them expand distribution of their produce on a local and national basis," he continued. "By working with Scotland Food & Drink and linking in with the national tourism strategy – Tourism Scotland 2020 (TS2020) which has an ambition to grow visitor spend to £1bn by 2020 – the exhibition will also help identify new/upcoming trends as well as focus on developing the Scottish food marketplace."
Three areas of focus for this year's conference are: technology, incorporating training;
Scotland's future growth opportunities; and food trends. "These themes also link into the SWA's work in engaging with key stakeholders to help deliver Ambition 2030, a Scottish Government-supported initiative to double Scotland's food and drink turnover to £30bn by 2030."
Additional speakers have also been confirmed for the business sessions, including: Paul Miller, co-founder and chief executive of Fife-based distillery and brewery Eden Mill; Matt Goddard, wholesale trading director at PepsiCo; Marc Crothall, chief executive of the Scottish Tourism Alliance (STA); and Jill Livesey, managing director of industry research and insights specialist, HIM.
Attracting industry leaders, entrepreneurs and senior executives from all corners of the wholesale supply chain – both at home and overseas – the conference will also hear from: Dawood Pervez, managing director of Bestway Wholesale; Colin McLean, chief executive of Dundee-based Spar wholesaler CJ Lang; and Chieh Huang, chief executive of the US-based online wholesaler Boxed.
Ross Mackay, co-founder of Daring Foods, a Glasgow-based start-up selling plant-based meat alternatives which secured its first distribution deal with Lomond Wholesale earlier this year, will also present along with Nigel Holmes, chief executive of the Scottish Hydrogen & Fuel Cell Association and Fiona Speakman, client director, CGA.
The 2019 Annual Conference – entitled What's Next? – will once again incorporate a number of panel discussions with business sessions designed to enabling greater business-building opportunities between members.
The new Friday format will also include a business-building and network event where wholesalers and suppliers can meet and share information during interactive sessions.
Colin Smith said: "It's all about ringing the changes and ensuring that our Annual Conference remains relevant to members and suppliers – their time is at a premium so we must provide a platform for networking and create an environment that is conducive to encouraging discussion and sharing information."
All queries about the conference, which takes place at Crieff Hydro from May 31-June 2, should be directed to Jo Mathieson on 0131 556 8753 or email Jo at joanne@scottishwholesale.co.uk