Business in Parliament – making our voice heard in Holyrood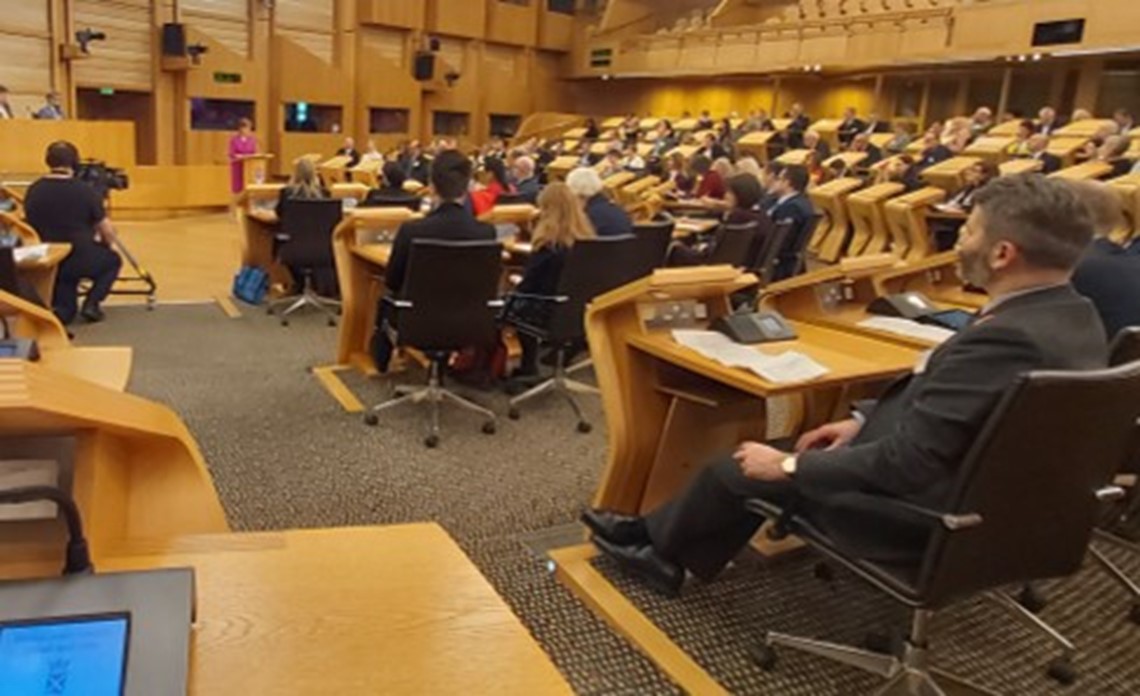 SWA chief executive Colin Smith was invited to attend the 13th Business in the Parliament Conference (BIPC) on 7th and 8th November at Holyrood.
Joining Bill Bowman MSP (North East Scotland Region) and Emma Harper MSP (Scotland South) at the gala dinner, Smith discussed not only DRS but the involvement of SWA in helping shape Scotland's National Food Tourism strategy. Our members will play a fundamental role in the drive to help increase and distribute the products from Scotland's local producers and manufacturers.
During the formal conference session on 8th November, which focused on technology and leadership Smith questioned a cross-party group of MSPs. He suggested that the Scottish Government should hold back the DRS "go live" date to allow time for evolving technological innovations to be incorporated into the new scheme.
He argued there was also a case for improving recycling rates using existing kerbside solutions and helping ensure a unified UK approach. By rushing towards an unrealistic implementation date, Smith suggested that Scotland's new deposit return scheme risked launching with technology at its heart that was already out of date.
Smith's fear is that England's plans to launch a DRS later than Scotland may lead to the English system benefiting from a more advanced system than the 40-year-old DRS model that the Scottish Government is looking to implement.
Murdo Fraser MSP, (Conservative Shadow Cabinet spokesman for Finance), supported Smith's views and suggested that the Scottish Government should not be rushing to implement something that has a politically-motivated date as its deadline.
The full conversation and response from Kate Forbes MSP and Murdo Fraser MSP can be viewed here.