SWA's comprehensive DRS Wholesaler Impacts Report now complete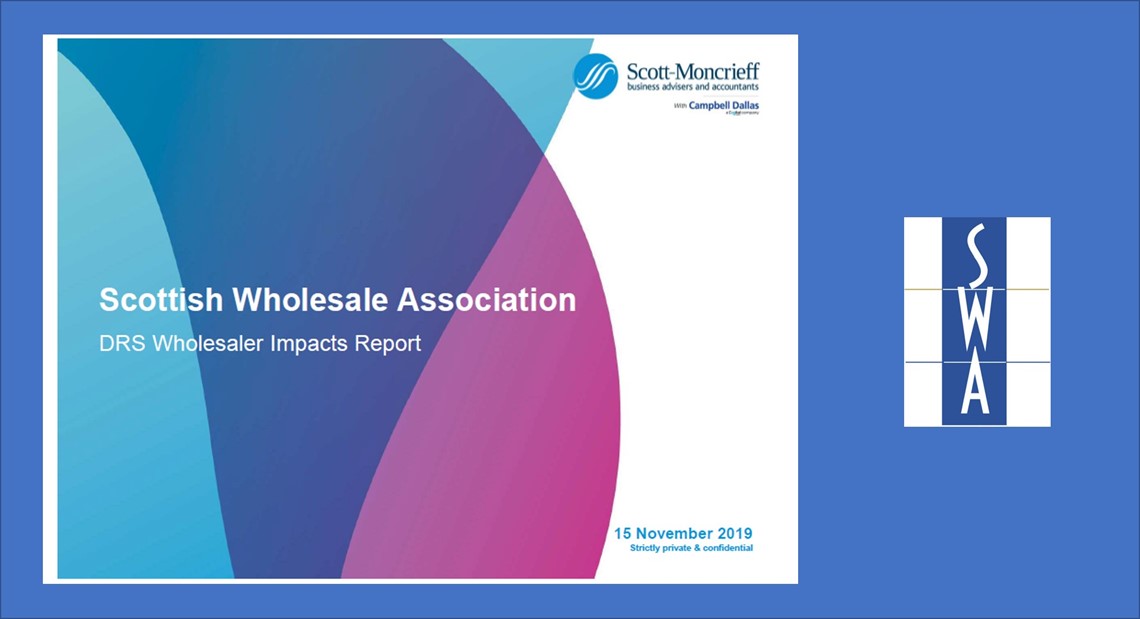 Scott Moncrieff business advisers have now completed their independent report into the full effects that DRS will have on the food and drink wholesale industry. Commissioned by SWA, this vital report has been submitted to Zero Waste Scotland, the Scottish Government and the Environment, Climate Change and Land Reform Committee to strengthen the SWA's demands on behalf of our members and show the real costs to our industry.
Much of the content has so far gone unnoticed by the Scottish Government in its original BRIA and Final Business Case reports. SWA urges the Scottish Government and Deloitte, who are undertaking the current and final FBC, to consider this report and the potentially hugely damaging impact on our industry.
Our report highlights:
£298k per week initial additional capital cash flow required by the average wholesaler.
Additional producer fee alone adds extra 2% onto total average stock costs.
Early implementation by Scotland will create a beverage "hard border" with England.
Trade border restricts wholesalers' product choice, freedom of movement, purchasing ability, competitive advantage and ultimately their potential survival.
Importing from outwith the UK increases costs & complexity for wholesalers, who would now be classed as "producers" and have scheme obligations and costs imposed on them.
DRS makes it cheaper for Scottish producers to sell into England than it does their home market – risking the loss of product from sale in Scotland, with equal argument for English producers not listing their product in Scotland.
DRS, through consumer upsizing, would be anticipated to incentivise greater alcohol and sugar consumption.