SWA Wholesale Local Food Champion programme gains pace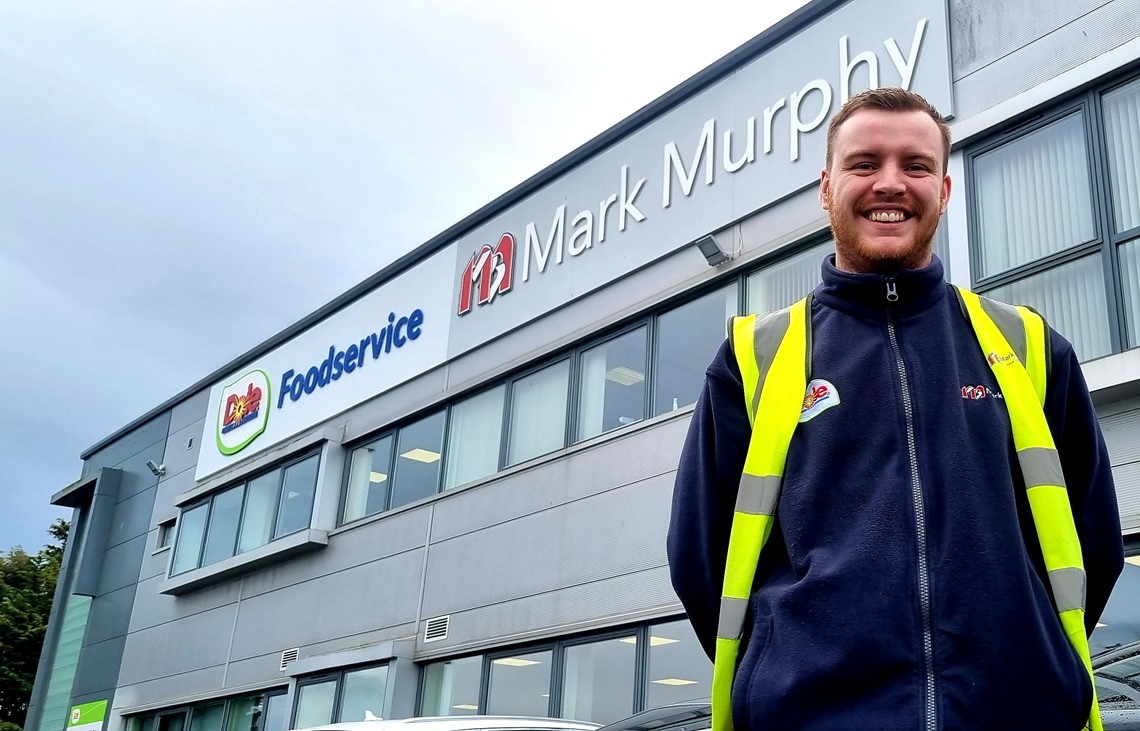 James Stewart of foodservice supplier Mark Murphy is one of the first Wholesale Local Food Champions
Wholesalers across Scotland have identified individuals within their business to lead the charge in identifying local sourcing opportunities, working with Scottish producers to help them access new markets.

Fourteen individuals from across a number of Scottish Wholesale Association members have already named a Wholesale Local Food Champion as part of the SWA's recently launched training programme, an initiative funded and supported by the Scottish Government.

The next round of Wholesale Champions' workshops will take place on July 26-27 – delivered online and at no cost to SWA members.

An extension of the SWA's successful Delivering Growth Through Wholesale (DGTW) producer initiative, launched in 2021 and a collaboration with SAOS and Scotland Food & Drink, the Wholesale Local Food Champion project's aim is to encourage Scotland's wholesalers to identify individuals who collectively take responsibility for shaping the local sourcing strategy within their business.

As part of the wider DGTW programme, 100 producers have participated in workshops designed to help improve and encourage engagement between Scottish producers and wholesalers, in a market worth £2.9 billion to the Scottish economy.

The fifth round of the DGTW workshops will take place on August 23-24, aimed at producers of all sizes, from new start-ups to established businesses and those who need greater understanding and knowledge of the Scottish wholesale channel. The programme provides producers with tools and information to help them maximise opportunities within the wholesale industry.

Colin Smith, SWA chief executive said: "The DGTW programme has really struck a chord with producers and wholesalers alike, and it's been hugely satisfying to see producers gain a much better understanding of the scale of the wholesale industry, how it works, and the benefits and opportunities it can deliver for producers of all sizes.

"For wholesalers, the Local Food Champion programme enables them to tell producers about their commitment to local sourcing, what they are looking for, how they operate, and how to maximise sales once a listing is agreed."

John Forteith, chair of the SWA DGTW steering group and who also delivers the training programme with Levercliff and SAOS, added: "Having a delivery programme that helps train and educate both the buyer and seller creates a common language that both can relate to.

"At our first Meet the Wholesaler event in March 2022, over 50 suppliers met with 30 wholesale buyers to showcase their products and spark new business opportunities.

"It's really exciting and a future phase of the Wholesale Local Food Champion programme will see them forge relationships with local food co-ordinators across Scotland to tap into the food tourism opportunity."

SWA is planning to host another Meet the Wholesaler event in October in conjunction with Scotland Food & Drink.

John added: "There's a huge opportunity here to change the narrative – it's about differentiating your business as wholesalers and producers alike take on board the benefits of range, quality and service. It's not just about price – it's about changing the conversation with producers saying 'the wholesale channel is an untapped opportunity for us' and wholesalers saying 'local producers can add value and interest to our business'."

The SWA is also in the process of producing a Wholesale Directory which will allow producers to find wholesalers that best fit their business.

One Wholesale Local Food Champion who has undergone training and is working to implement the initiative's goals within wholesaler Mark Murphy, a foodservice supplier of fruit and vegetables and other produce in Edinburgh, is James Stewart.

James, 27, a buyer in the purchasing department, said: "I was asked by our management if this is something I would be interested in and it really appealed to me, as I am already dealing with a lot of local suppliers in my role.

"I found the training really useful and interesting, and gained some new skills that will definitely help me in my job and help grow our business and that of the producers we work with."

He added: "I think the benefits of building up a really good relationship with your customers is so important and the training further highlighted that. It's all about people, and the importance of local suppliers and provenance really came to the fore during the pandemic. Wholesalers need to collaborate with local producers to push the quality aspect and provenance of their produce – we can help them build their brand and their story."

Wholesalers can register for the next Local Food Champion courses here and producers can pre-register for the next DGTW here.