United Wholesale (Scotland) named Scotland's top wholesale business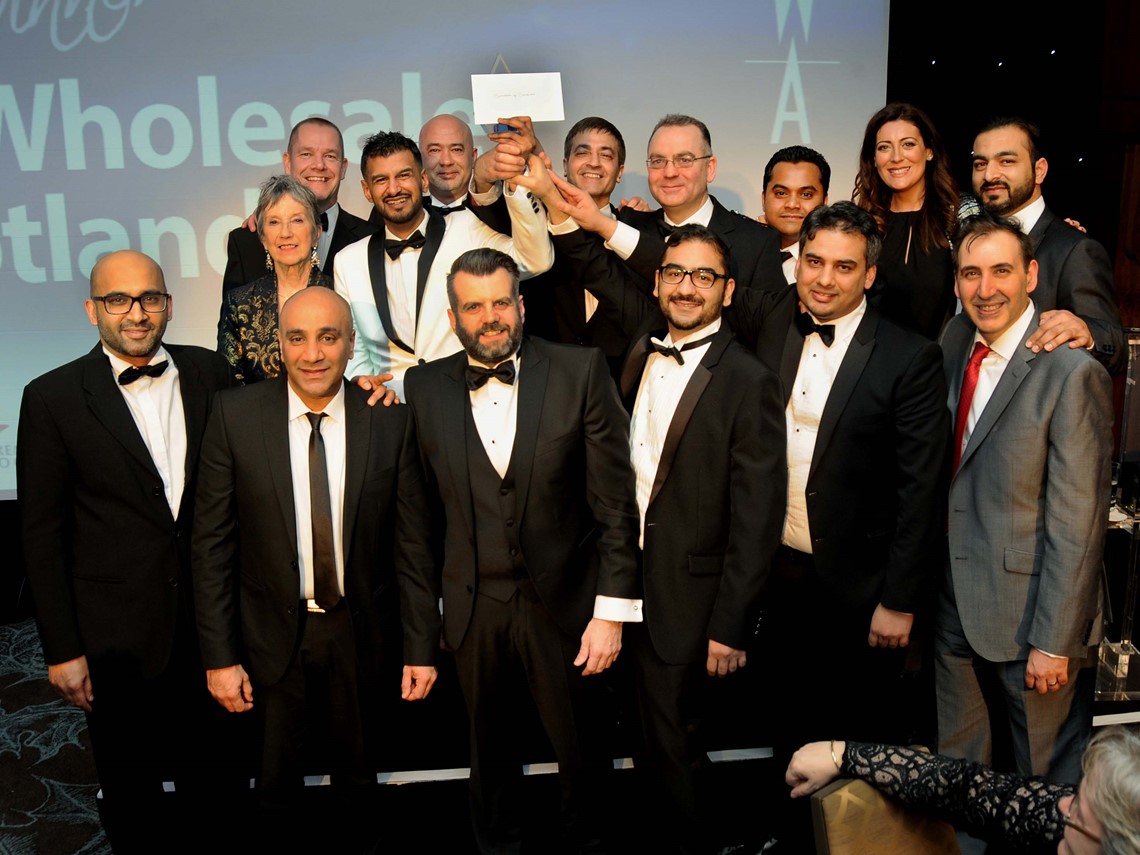 The United Wholesale (Scotland) team - 2017 Champion of Champions
United Wholesale (Scotland), the Glasgow-based delivered wholesaler and cash & carry, has been named the best wholesale business at the prestigious Scottish Wholesale Achievers awards.
Achievers, now in its 15th year and organised by the Scottish Wholesale Association, recognises professionalism and excellence across all sectors of the wholesale industry in Scotland.
United Wholesale (Scotland), which operates depots at Queenslie in the east end of Glasgow, Maxwell Road in the city's southside and M9 Cash & Carry near Grangemouth, fended off stiff competition from businesses the length and breadth of Scotland to win the sought-after Champion of Champions accolade, this year sponsored by Cott.
In the key Employee of the Year category, sponsored by Britvic Soft Drinks, the top award went to Jason McLeod, the wholesaler's fresh food specialist.
It also won three other categories: Best Licensed Operation, sponsored by Halewood International; Best Marketing Initiative, sponsored by AB Barr, for its initiative to advertise and promote its revamped M9 Cash & Carry; and Best Symbol Group, sponsored by Lucozade Ribena Suntory, for Day-Today.
In addition, United Wholesale (Scotland) was runner-up in Best Delivered Operation (Retail), sponsored by Mondelēz International; runner-up in Best Place to Work, sponsored by Philip Morris International; and highly commended in Best Cash & Carry, sponsored by JTI, for its Queenslie depot.
Simon Harrison, sales director wholesale and out of home at Cott, presenting the 2017 Champion of Champions award to United Wholesale (Scotland), remarked that last year represented "another year of improvements in standards, disciplines and service to customers in the Scottish wholesale industry". The quality of the entrants "absolutely reflected this position", he said, pointing to the quality, professionalism, passion and commitment of entrants.
"While scoring within a number of the categories was very close, there is a clear winner of Champion of Champions this year," he said. "This wholesaler achieves consistently high standards, and it has won four of the eight categories outright, making the decision-making process relatively straightforward.
"This puts them in a great position to confront the continued challenges posed by the supermarkets and by economic pressures."
Other category winners included:
JW Filshill, Best Delivered Operation (Retail), sponsored by Mondelēz International

Dunns Food and Drinks, Best Delivered Operation (Foodservice), sponsored by Premier Foods

United Wholesale Grocers (Springburn), Best Cash & Carry, sponsored by JTI
The Supplier Sales Executive of the Year award, sponsored by Sugro, went to Fiona Nisbet, national accounts executive at Mars Chocolate, with the judges commenting: "Fiona has huge experience and understands how to get the best from the Scottish wholesale industry.
"She recognises the changing mix between cash and carry and delivered, as well as the requirements of independent retailers and how the supply chain to the consumer stitches together – this allows her to maximise the outcome for her wholesale customers and employer."
Project Scotland, which highlights suppliers' understanding of the Scottish wholesale industry and their commitment to the sector, was won by AG Barr for its relaunch of Irn-Bru with a new design to differentiate the sugar-free version from the original. This project delivered an extra £500,000 in profit for retailers and wholesalers and a 6% increase in the number of households buying Irn-Bru.
Best Advertising Campaign saw wholesalers vote for their favourite advert with The Famous Grouse 'Full of Character' coming out on top, seeing off competition from: Aunt Bessie's 'I'm a Celebrity'; Tennent's 'T5s'; and Haribo 'Kids' Voices – Platform'.
Kate Salmon, executive director of the Edinburgh-based Scottish Wholesale Association, commented: "Recognising and promoting best practice is our aim and Achievers does this with integrity – I am proud of this and I am also proud of the way Achievers has evolved because every year we act on constructive criticism to ensure that the awards remain meaningful and beneficial to all involved.
"A key part of this is consulting with leading wholesalers and suppliers to make sure that all elements of the judging are aligned to identify best practice within the industry, with criteria that is not only relevant but also bang up to date. I am extremely grateful to our suppliers for their contribution.
"Fairness is paramount to Achievers and although our awards have evolved over the years, what has remained consistent is our integrity – our uncompromising standards and high values across all aspects of the competition and we will continue to build on this in partnership with entrants, supplier sponsors and independent judges."
Almost 500 people attended the Achievers gala dinner and awards presentation, hosted by BBC Scotland TV presenter Catriona Shearer, at the Sheraton Grand, Edinburgh on Thursday, February 9.
The 2017 Roll of Honour 
Champion of Champions, sponsored by Cott
United Wholesale (Scotland)
Great Place to Work, sponsored by Philip Morris International
Fáilte Foods, Glasgow
Runner-up
United Wholesale (Scotland)
Highly Commended
Bidvest Foodservice Scotland
Best Cash & Carry Depot, sponsored by JTI
United Wholesale Grocers, Springburn
Runner-up
Bestway Batleys, Glasgow (former Sher Brothers depot)
Highly Commended
United Wholesale (Scotland), Queenslie
Best Delivered Operation (Retail), sponsored by Mondelēz International
JW Filshill, Glasgow
Runner-up
United Wholesale (Scotland)
Highly Commended
Iain Hill
Best Symbol Group, sponsored by Lucozade Ribena Suntory
United Wholesale (Scotland), Day-Today
Runner-up
JW Filshill, KeyStore
Highly Commended
United Wholesale Grocers, Lifestyle
Best Delivered Operation (Foodservice), sponsored by Premier Foods
Dunns Food and Drinks
Runner-up
Bidvest Foodservice Scotland
Highly Commended
Fáilte Foods and Lomond Fine Foods
Best Licensed Operation, sponsored by Halewood International
United Wholesale (Scotland)
Runner-up
Bestway Batleys
Highly Commended
Sutherland Brothers
Best Marketing Initiative, sponsored by AG Barr
United Wholesale (Scotland) for its initiative to advertise and promote its revamped M9 Cash & Carry
Runner-up
United Wholesale Grocers for its new website and customer service app
Highly Commended
Fáilte Foods for the launch of its click & collect service plus its customer and digital interaction
Employee of the Year, sponsored by Britvic Soft Drinks
Jason McLeod, fresh food specialist, United Wholesale (Scotland)
Runner-up
Derrick Richardson, EPOS manager, JW Filshill
Highly Commended
Irene Maitland, stock controller, Bidvest Foodservice Scotland
Best Advertising Campaign
The Famous Grouse 'Full of Character' 
Project Scotland
AG Barr for the relaunch of Irn-Bru
Runner-up
Innis & Gunn for its project to support the launch of its craft lager in 500ml cans
Highly Commended
Lucozade Ribena Suntory for its initiative to deliver a better service to delivered wholesalers
Best Overall Service by Suppliers
AB InBev
Runner-up
AG Barr
Highly Commended
Heineken
Supplier Sales Executive of the Year, sponsored by Sugro
Fiona Nisbet, Mars Chocolate
Runner-up
Linda Fraser, Nestlé UK
Highly Commended
Archie MacLellan, JTI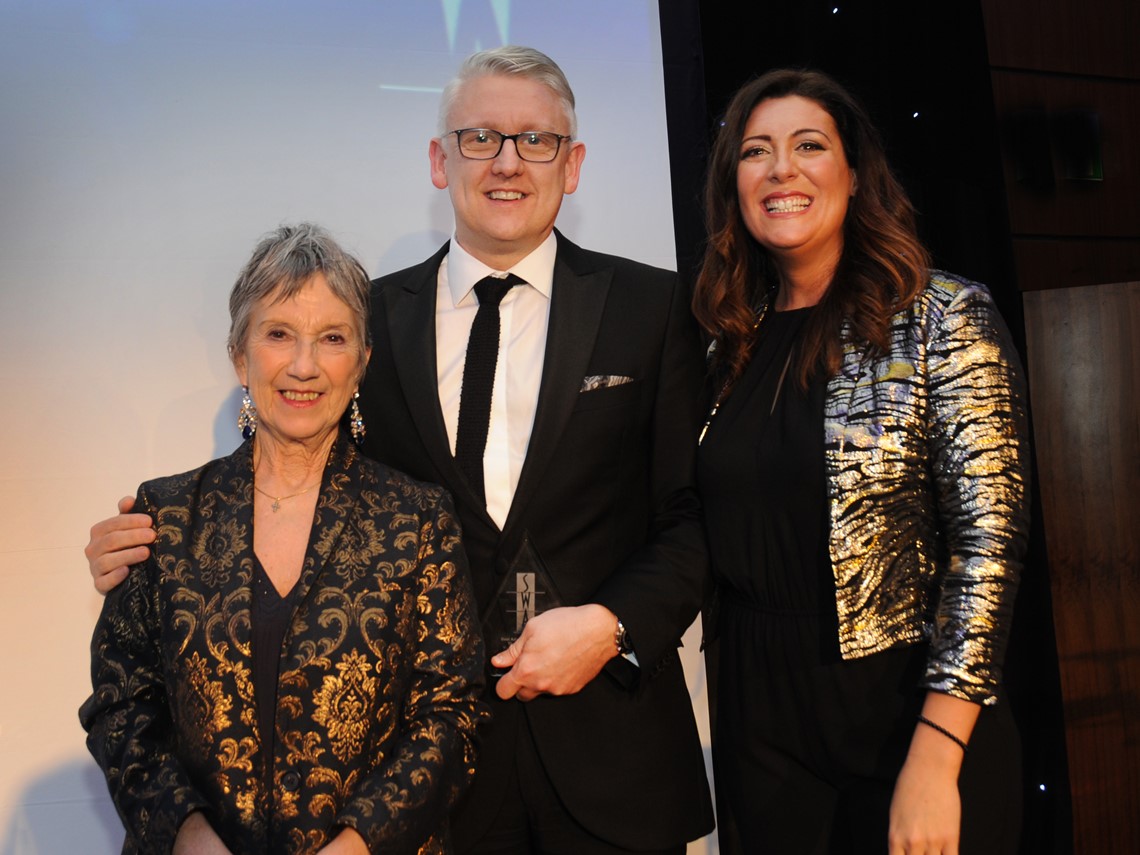 Best Advertising Campaign - The Famous Grouse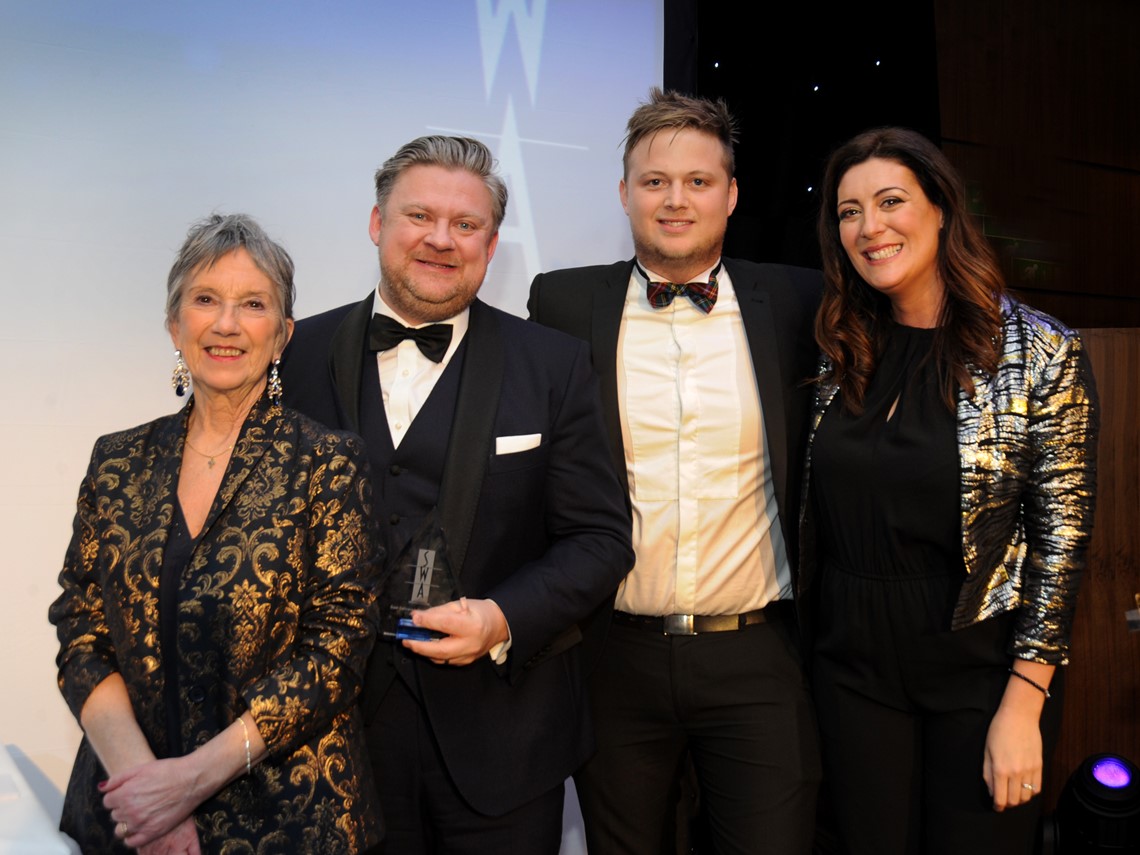 Best Delivered Operation (Retail) - JW Filshill
Best Licensed Operation - United Wholesale (Scotland)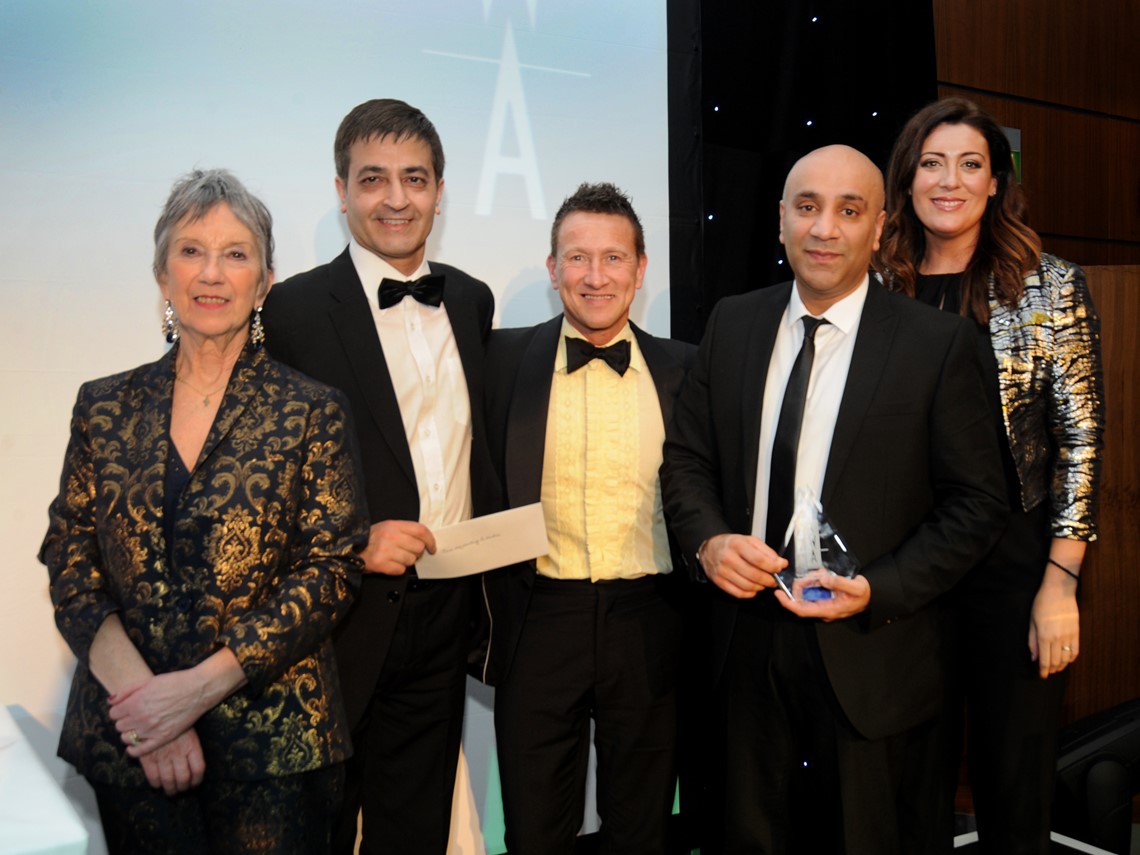 Best Marketing Initiative - United Wholesale (Scotland)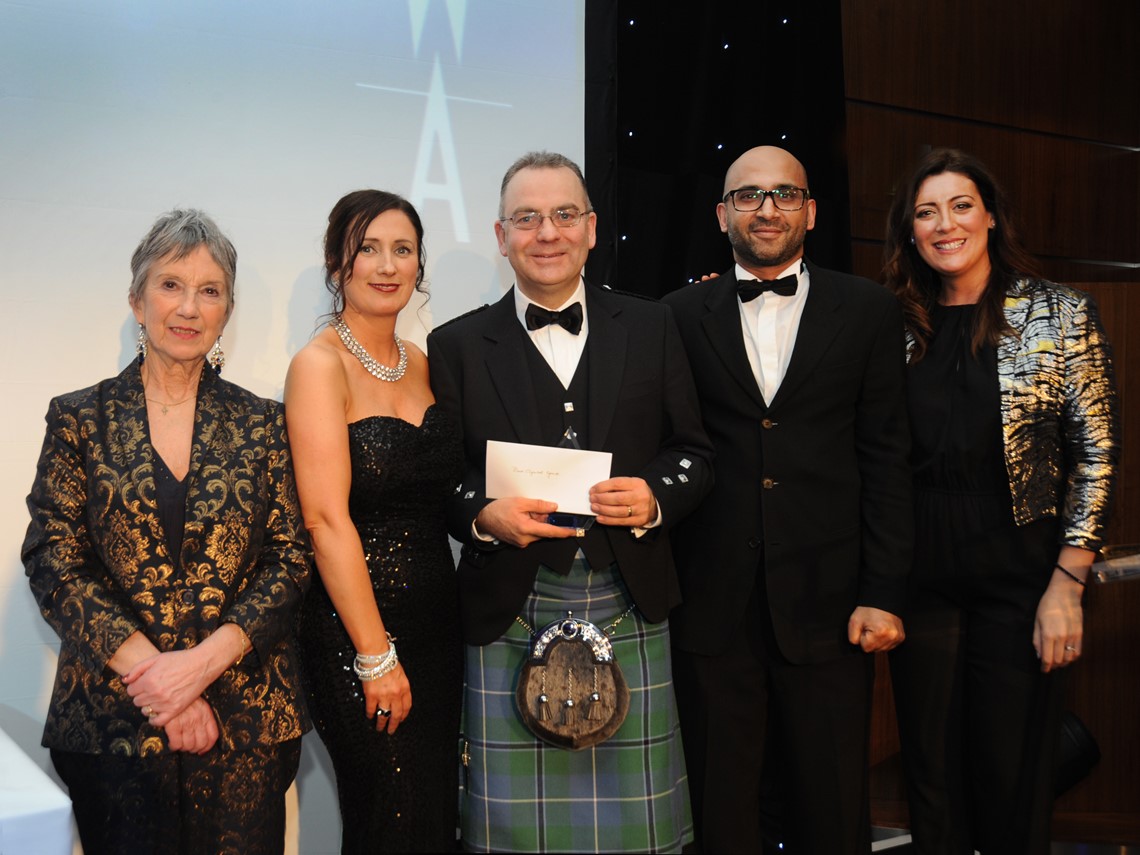 Best Symbol Group - United Wholesale (Scotland)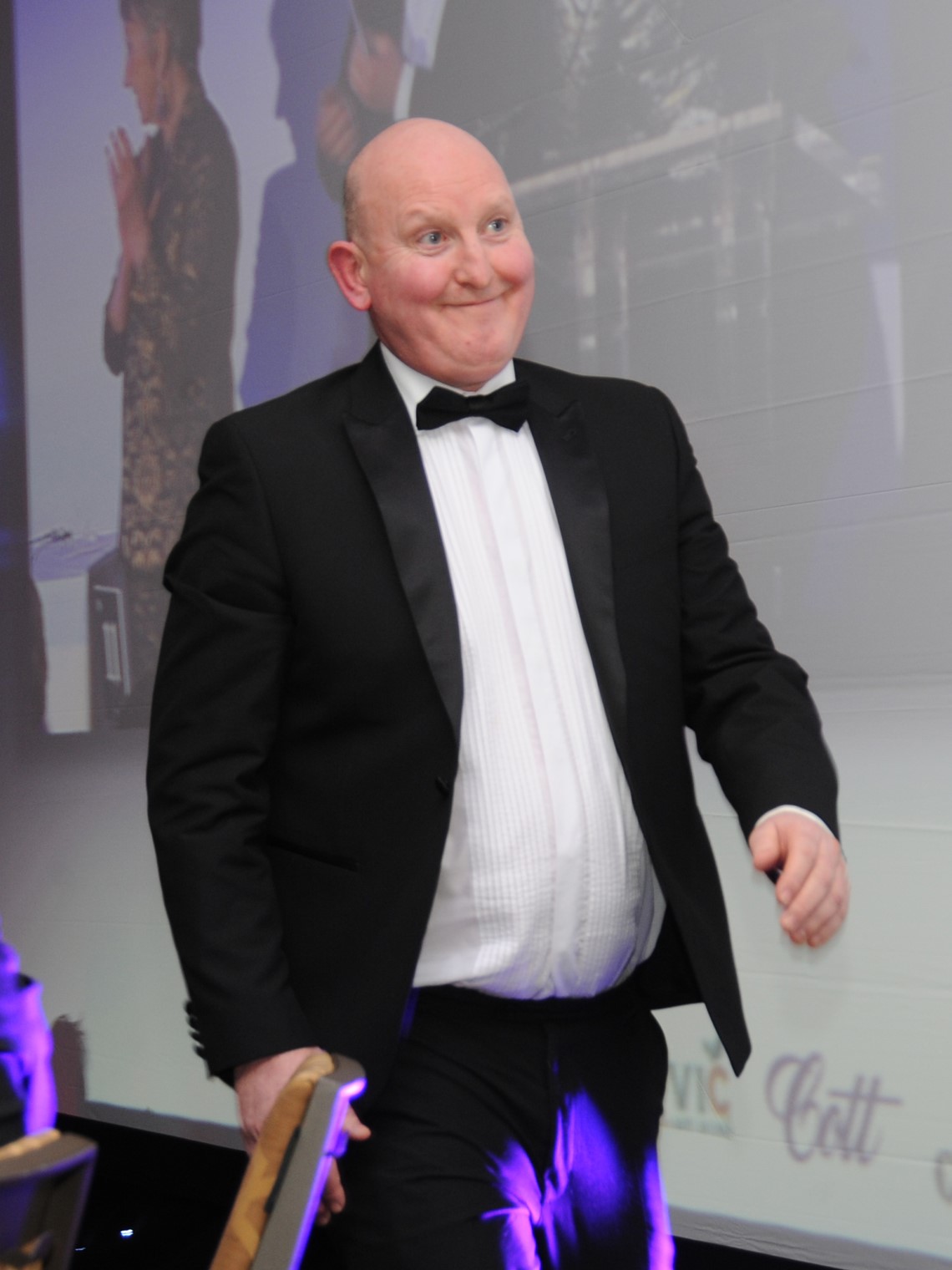 Jason McLeod, United Wholesale (Scotland) - Employee of the Year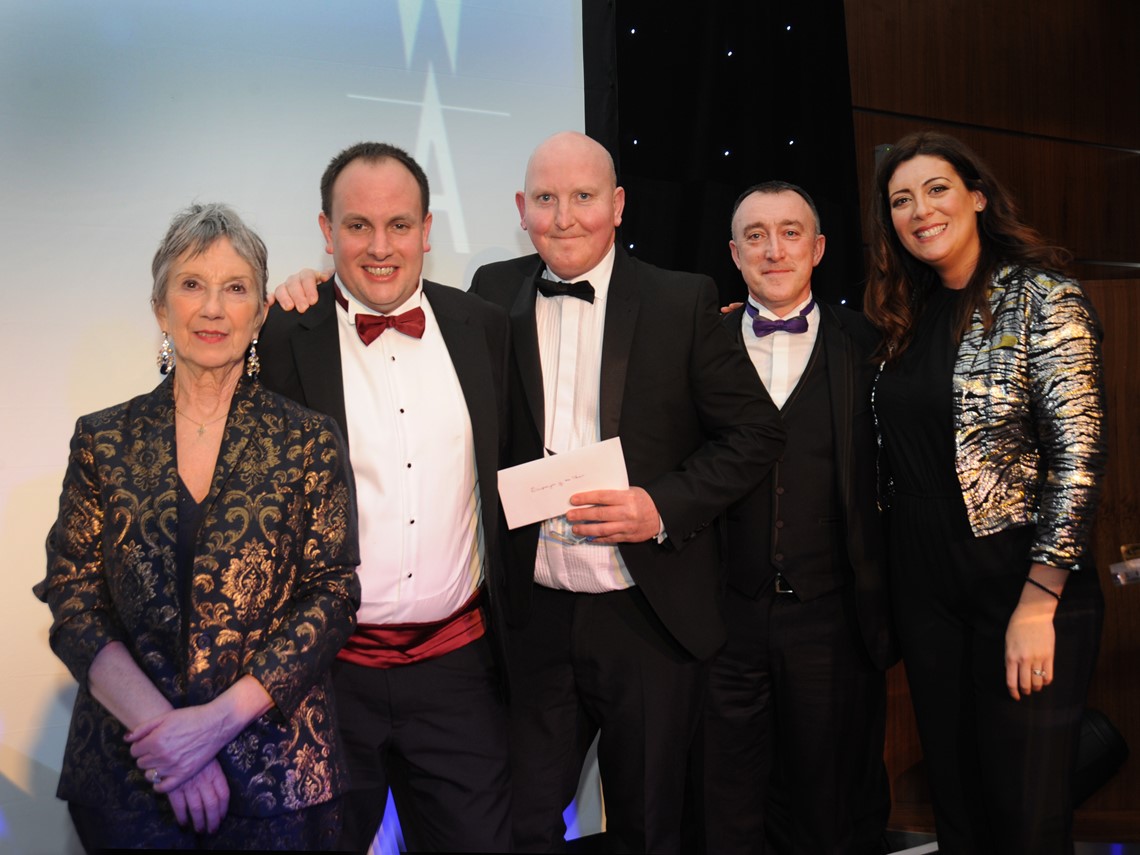 Employee of the Year - Jason McLeod, United Wholesale (Scotland)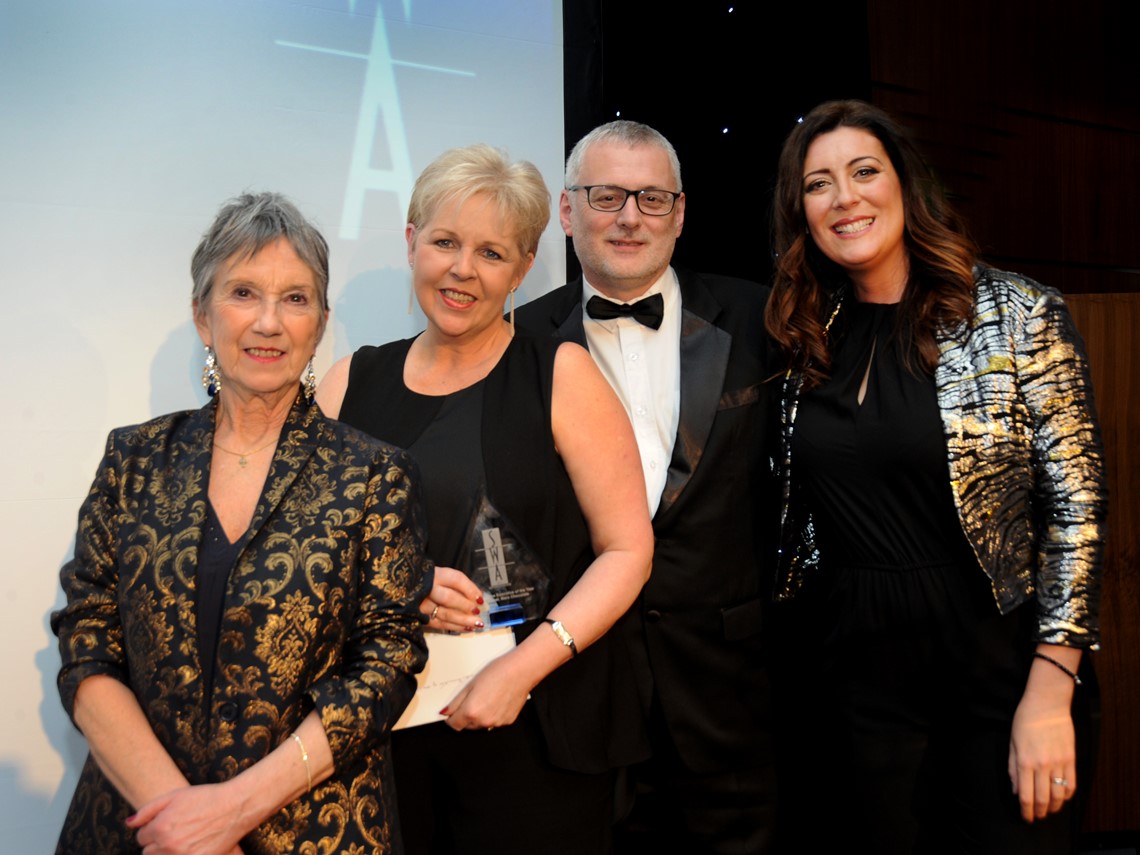 Supplier Sales Executive of the Year - Fiona Nisbet, Mars Chocolate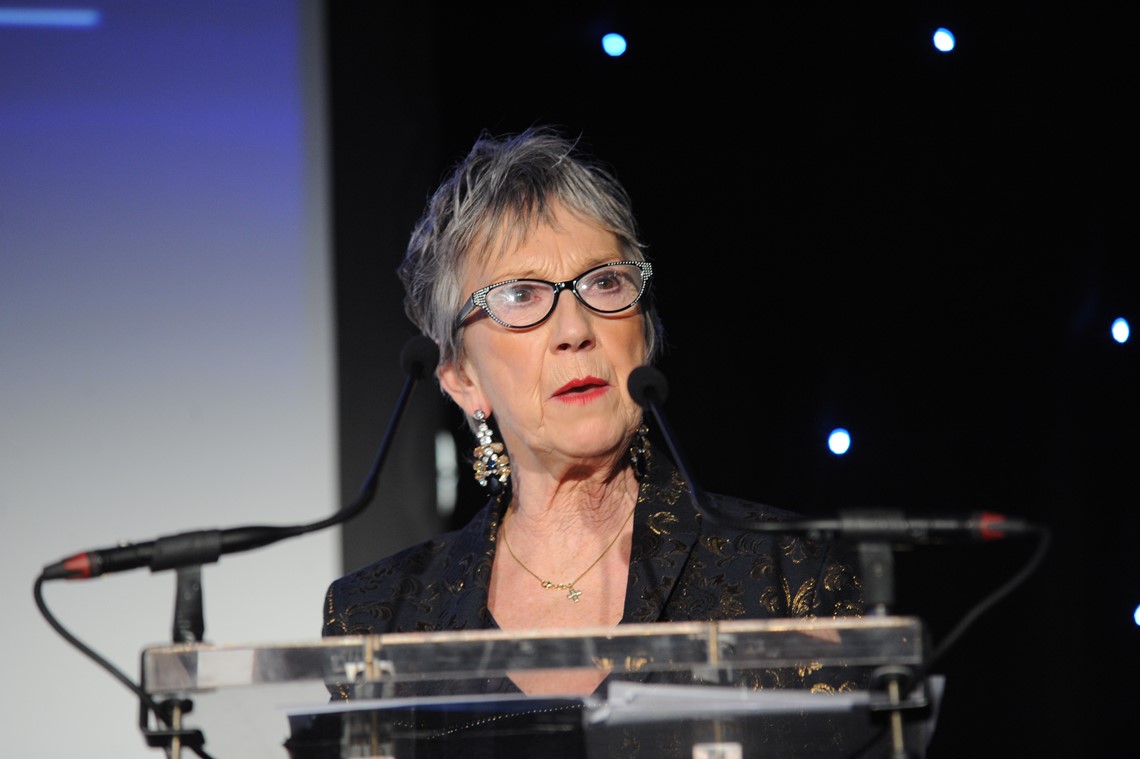 Kate Salmon, executive director, Scottish Wholesale Association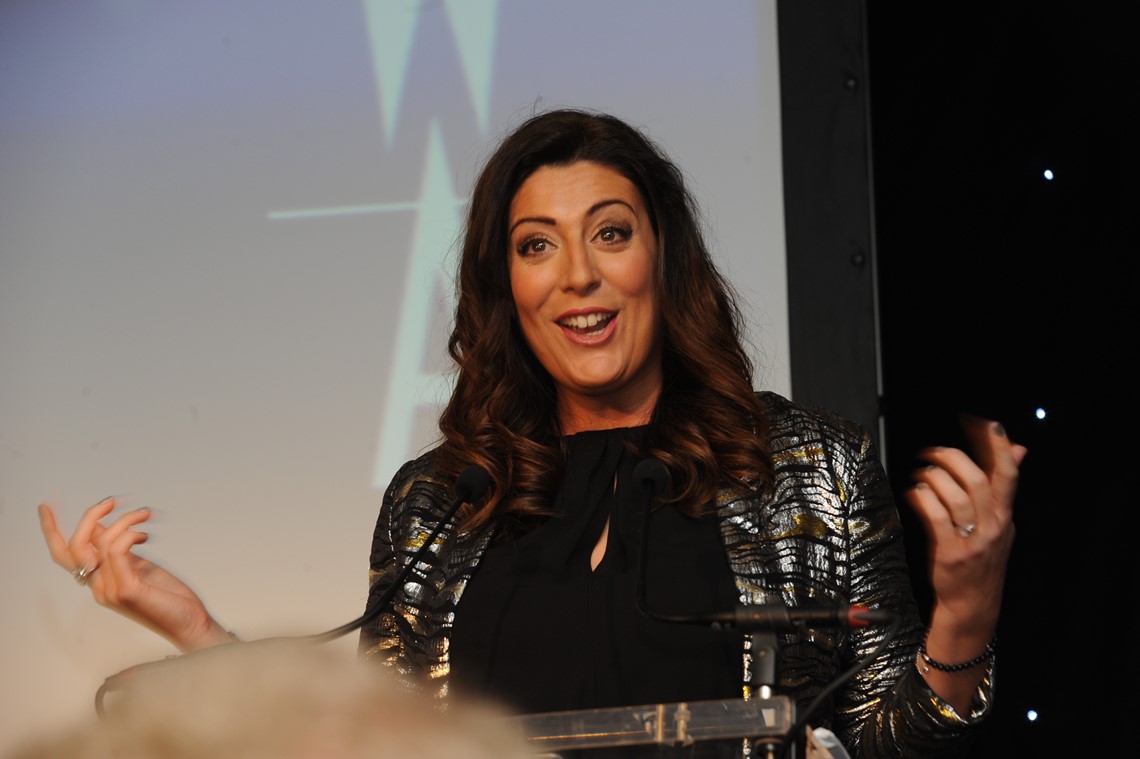 Catriona Shearer - host of Achievers 2017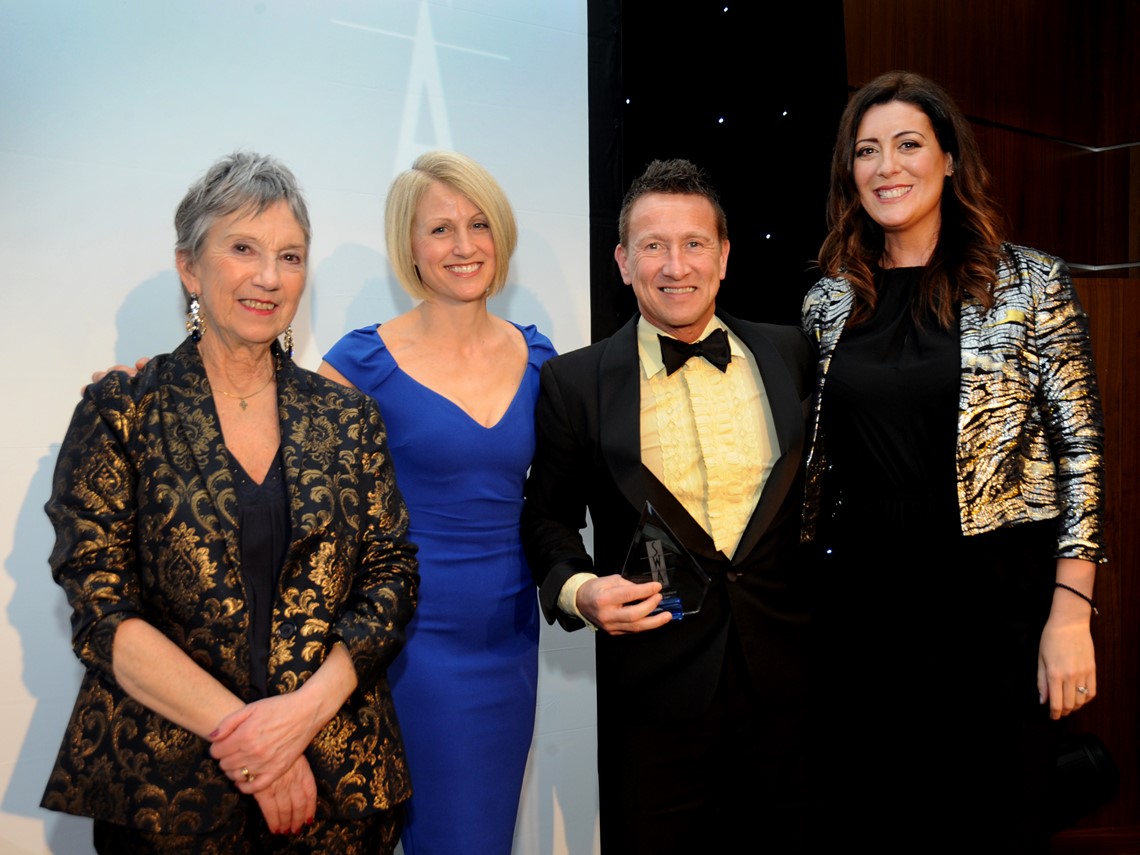 Project Scotland - AG Barr for the realunch of Irn-Bru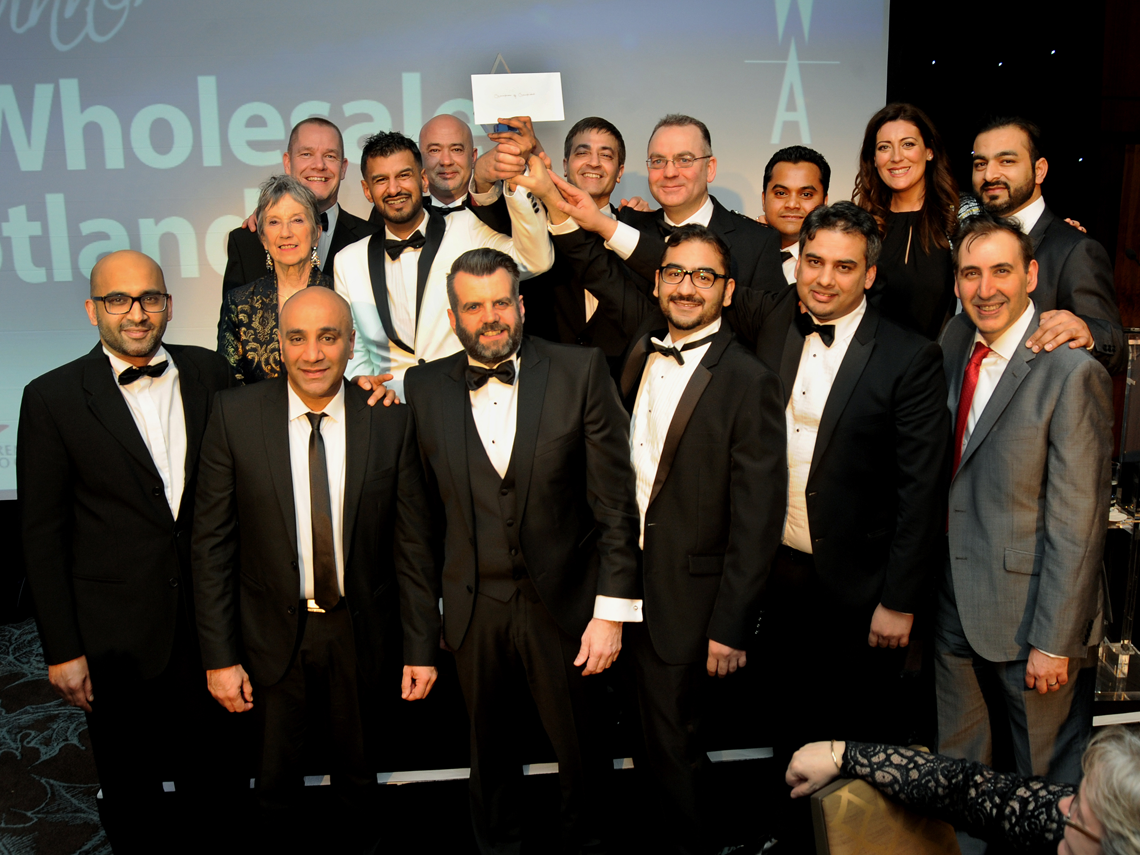 Achievers 2017 - United Wholesale (Scotland) - Champion of Champions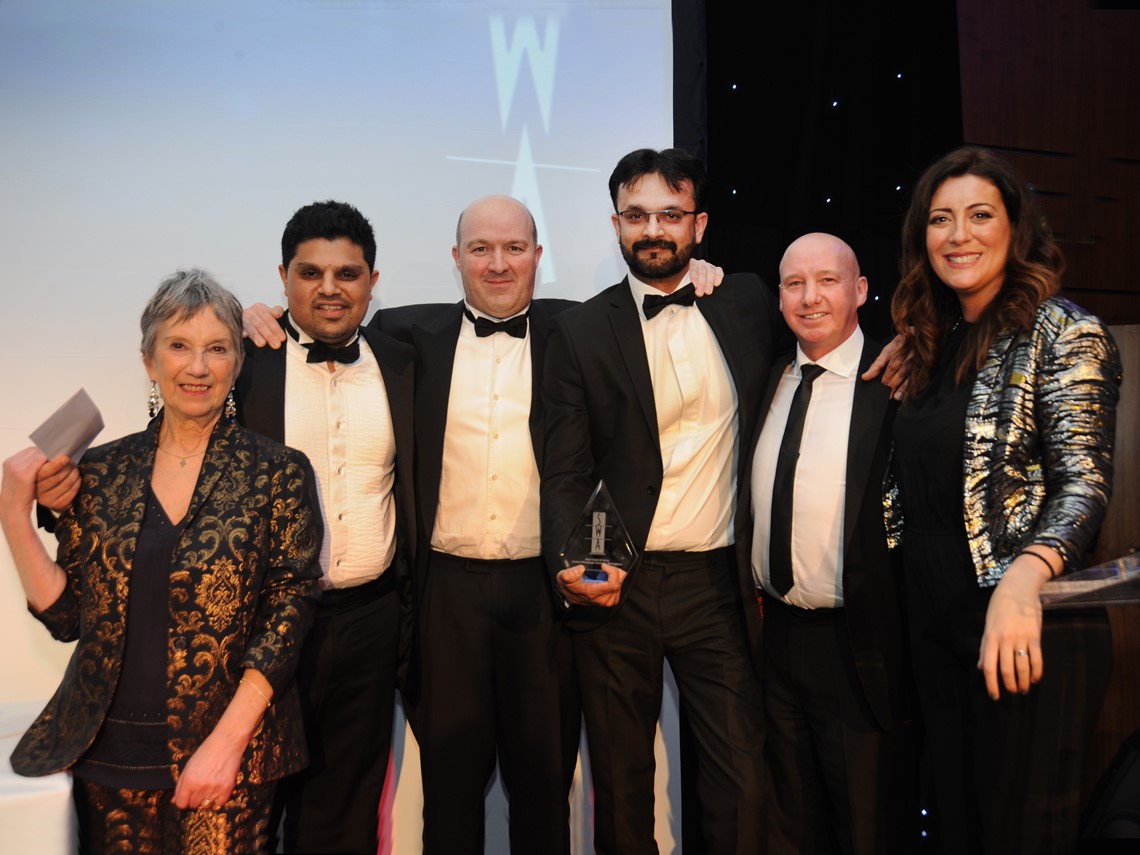 Best Cash & Carry - United Wholesale Grocers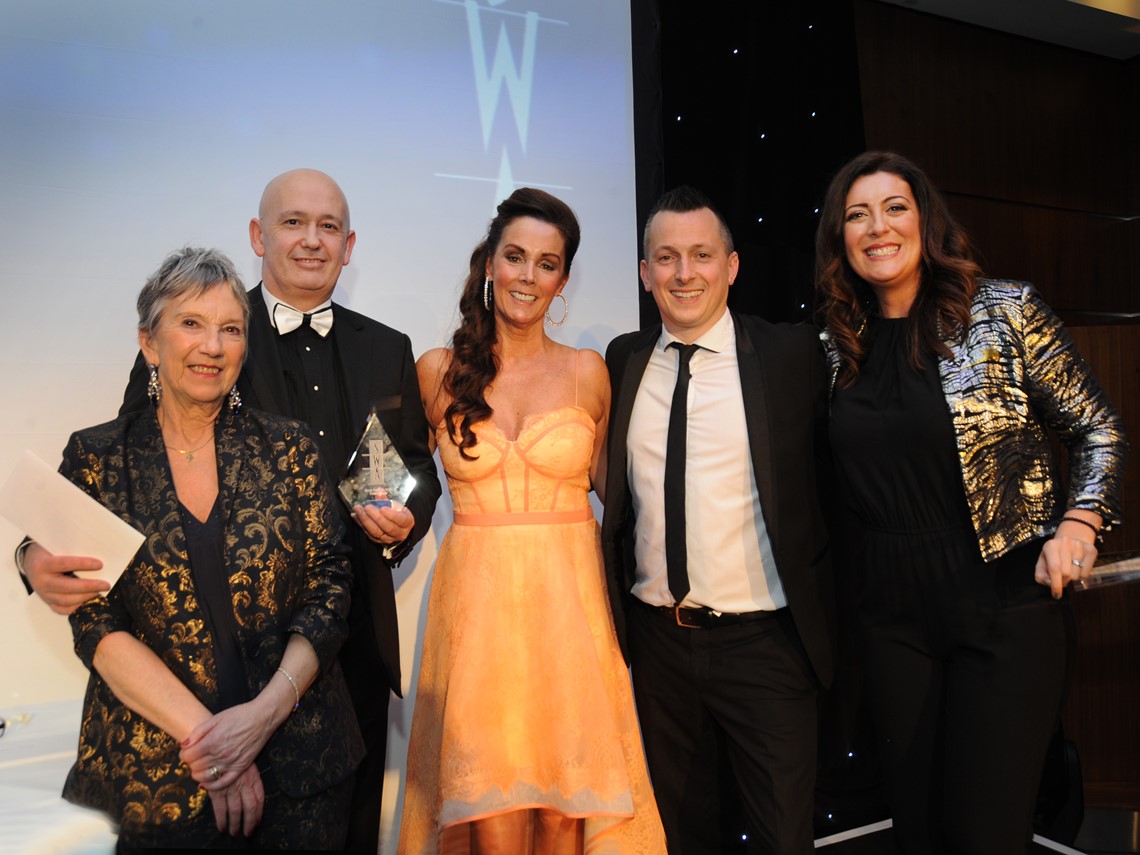 Great Place to Work - Fáilte Foods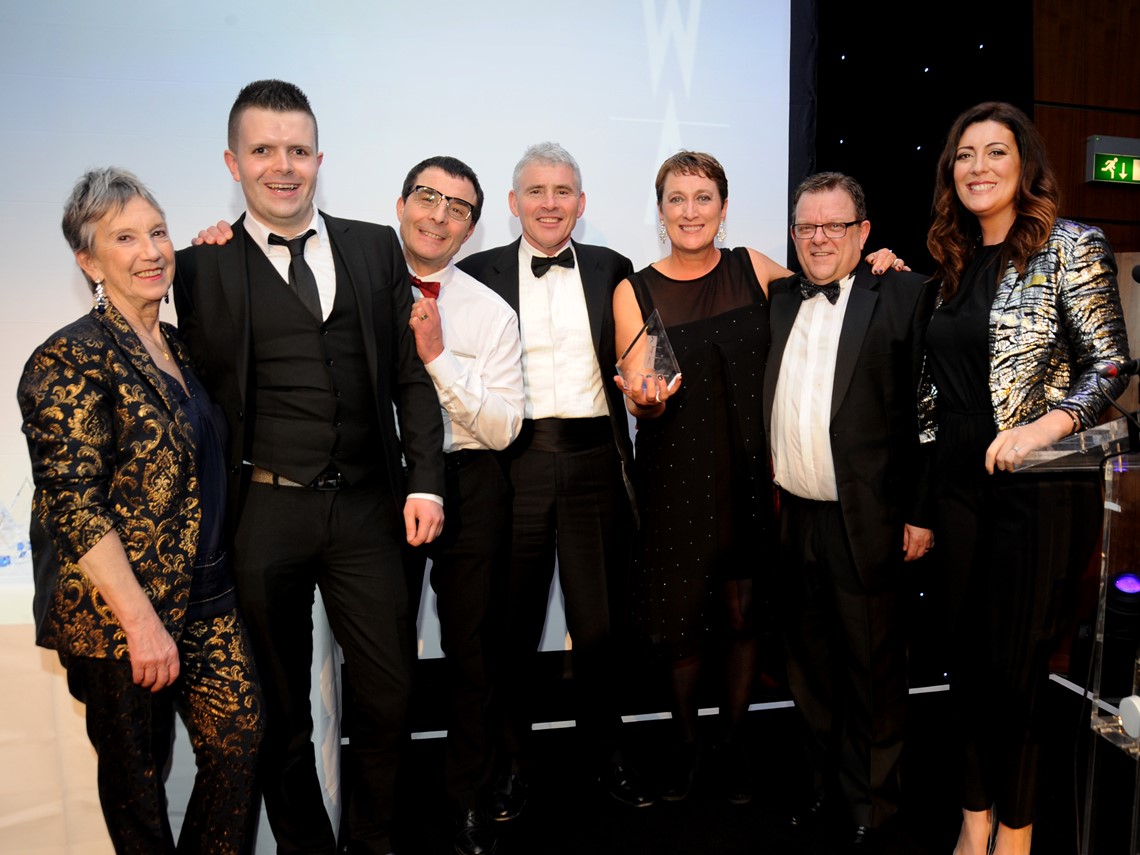 Best Delivered Operation (Foodservice) - Dunns Food and Drinks