Scottish Wholesale Association to ramp up investment in training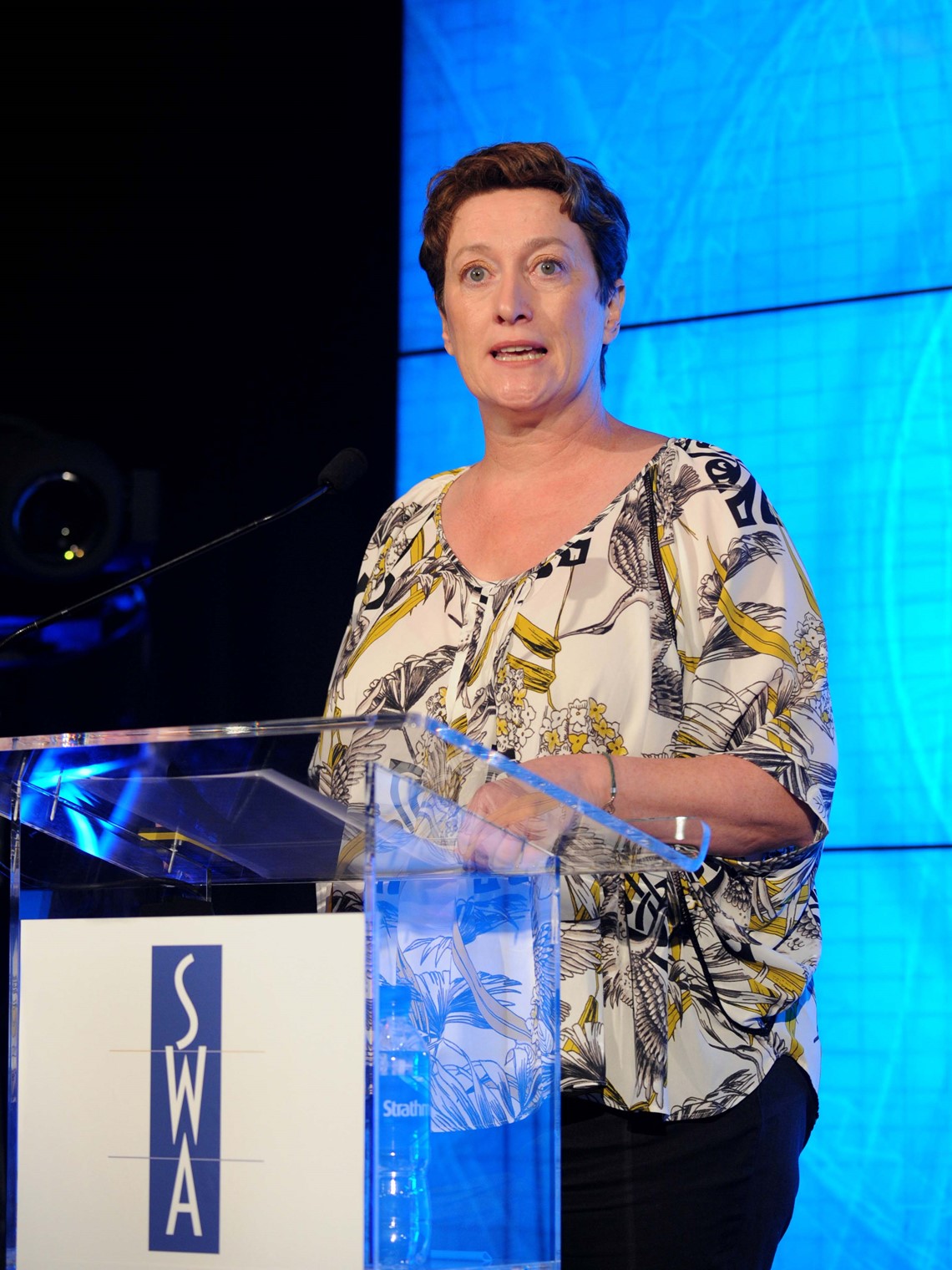 Julie Dunn, president, Scottish Wholesale Association and operations director, Dunns Food and Drinks
Plans to ramp up training opportunities within the wholesale industry have been announced by the Scottish Wholesale Association (SWA) as part of a strategy to engage with young people and show them that wholesale is a viable career option.
President Julie Dunn, pointing out that many wholesalers struggled to recruit young people locally, confirmed that the association would, in the coming months, be working with the youth training agency Developing the Young Workforce (DYW) which aims to bridge the gap between industry and education.
"We need to show young people of all levels of educational attainment that wholesale is a viable destination and plays a vital role in keeping Scotland's biggest industry – food and drink – on the move," she said. "We all know that there is money available for training – the Scottish Government has already invested £120 million into the DYW programme with another £120 million pledged.
"There are also plenty of providers locally offering us funded employability placements for school leavers or apprenticeships," she continued. "What we want to do for our members is to take away the pain and ensure that food and drink wholesaling is a nationally recognised industry with nationally recognised qualifications."
Dunn, speaking at the association's annual conference at Crieff, confirmed that the SWA, working with skills development agencies, will build a suite of apprenticeships addressing the four core areas of wholesale – selling, operations, logistics and administration. "We will look for national provision," she said. "That training will be done on members' sites.
"On completion of the apprenticeship, companies will be asked to nominate candidates to move forward onto the Institute of Leadership and Management modules supported by the SWA, transitioning from 'doing to managing the deed'. For this, candidates will be off site with courses held at several centres throughout Scotland."
Successful candidates, Dunn continued, will then be put forward to the SWA's own established Mentoring Programme. "We have been running our Mentoring Programme for several years and it's never been about CV building or just the sharing of wisdom and experience – it's about the sharing of a passion for the industry and our commitment to lifelong learning within our industry."
"We will, of course, continue to progress our targeted training programme to ensure sustained and specific learning requirements are available to our members," said Dunn. "Working with our training partner 121 HR Solutions we have sessions ongoing on digital media and marketing, negotiation, management, selling skills and sector-specific topics."
The SWA, meanwhile, is inviting individuals to put themselves forward for the Mentoring Programme. "What you as an individual do either as mentee or mentor will help you develop," said Dunn. "Anything that pushes you helps your business and your business performing better helps the economy. A thriving economy keeps our industry buoyant – so please consider putting yourself forward for the programme."
Find out more about the Developing the Young Workforce (DYW).
Conference Speakers 
Julie Dunn, President, SWA and operations director, Dunns Food and Drinks

Eddie Lynagh, immediate past-President, SWA

Josh Littlejohn, co-founder, Social Bite and Brewgooder

Asim Sarwar, managing director, United Wholesale (

Scotland

)

Matt Norbury, chief executive, IAT

Richard Crabtree, sales director, Quorn Foods

Tim Clay, sales director, Asahi

UK

Graham Suttle, managing director, Kained Holdings

Marcus Wright, senior economist, Royal Bank of

Scotland

James Pearson, managing director, Danone Waters

UK

&

Ireland

Robert Graham, managing director, Graham's The Family Dairy

Ken Cameron, account controller, Nairn's Oatcakes

Bev Kelly, area manager, Booker

Louise McWhirter, head of insight and digital, him!

Marc Crothall, chief executive, Scottish Tourism Alliance

Andrew Muldoon, group operations director, Booker Group

Steve Fox, managing director (retail), Booker Group

Peter Nixon, managing director,

UK

&

Ireland

, Philip Morris

Laura McKechnie, associate director, field sales and wholesale, Coca-Cola European Partners