SWA advice for wholesalers applying for £5m Resilience Fund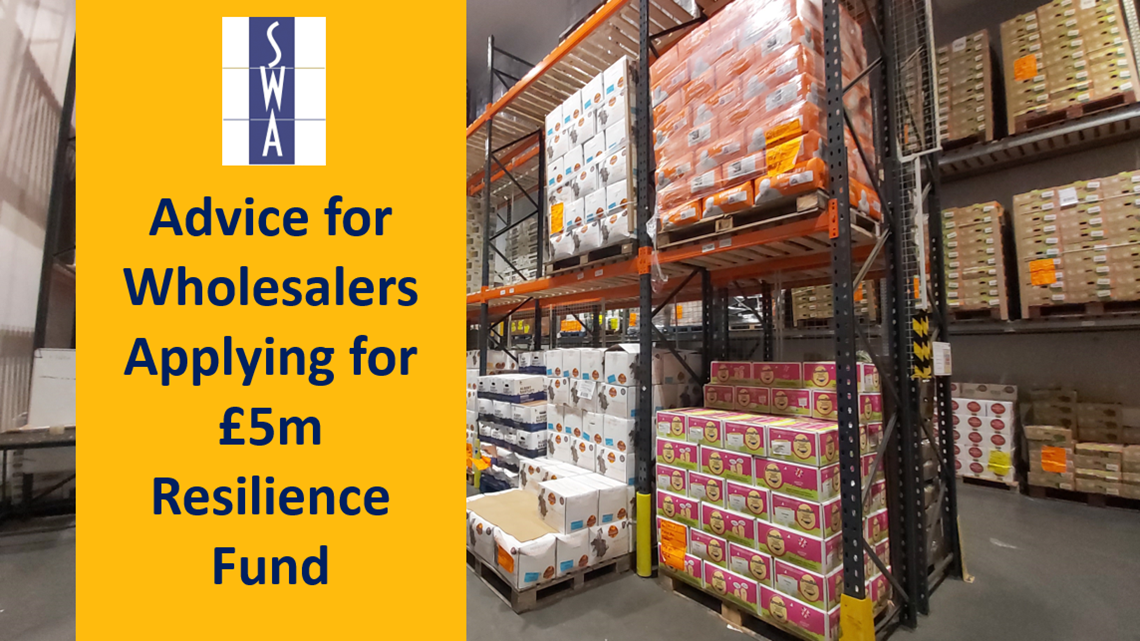 SWA is delighted to welcome the launch of a dedicated Scottish Government £5m Scottish Wholesale Food & Drink Resilience Fund which is now fully open for online applications. We are extremely pleased to see that all our lobbying efforts have paid off and a big thanks is due to all members who have shared their facts and figures with us and the Scottish Government. 
We are also pleased to say that SWA will be assisting the Scottish Government in administrating the applications, which will be calculated on a case by case basis.  
Summary of Fund:
Aim of fund: Support food and drink wholesalers to cover the shortfall in gross revenue required to cover fixed overheads and any extraordinary costs between October 2020 and March 2021.
Eligibility Criteria: Any food and drink wholesaler can apply who:
has seen a fall in sales by 20% or more since March 2020.
is based in Scotland.
whose business is exclusively or mainly wholesale – wholesale must equate to 80% or more of business turnover.
are classed as small and medium-sized enterprises (SMEs) as defined in the EU recommendation 2003/361. Namely, employ fewer than 250 persons and have an annual turnover not exceeding EUR 50 million, and/or an annual balance sheet total not exceeding EUR 43 million.
Evidence Required:
Previous three years' financial accounts.
Management accounts detailing gross revenue, variable costs and fixed costs for April 2019 to Sept 2019 inclusive.
Management accounts detailing gross revenue, variable costs and fixed costs for April 2020 to Sept 2020 inclusive.
Management accounts detailing projected gross revenue, variable costs and fixed costs for October 2020 to March 2021 inclusive.
Furlough and Scottish Government or UK Government support grants received, or applied for where the application is still pending determination, March 2020 to date.
Projected furlough income October 2020 to March 2021.
Any other evidence or documentation in support of your claim requirement.
IMPORTANT: As part of the evidence you submit PLEASE INCLUDE the completed spreadsheet attached herewith. It would be helpful to have information in this format. This will help evidence the Management Accounts detail asked for by the Scottish Government within the application process and will help immensely in identifying your shortfall and fund claim value.   
Time frame: Opens Saturday, 5th December and closes on Sunday, 13th December 23:59
Application Form: www.gov.scot/publications/coronavirus-covid-19-scottish-wholesale-food-and-drink-resilience-fund
Application Support: SWA will be the primary point of contact for any assistance required in completing your application form. Please email info@scottishwholesale.co.uk if you require assistance and one of our team will get back to you. 
This is fantastic news for everyone and is the result of our members working together for the benefit of one another. In so doing it shows the solidarity of our strongly bonded trade association.
We wish you all the very best.
Colin Smith
Chief Executive
Download the spreadsheet