Scottish Wholesale Association unveils independent judging panel for Achievers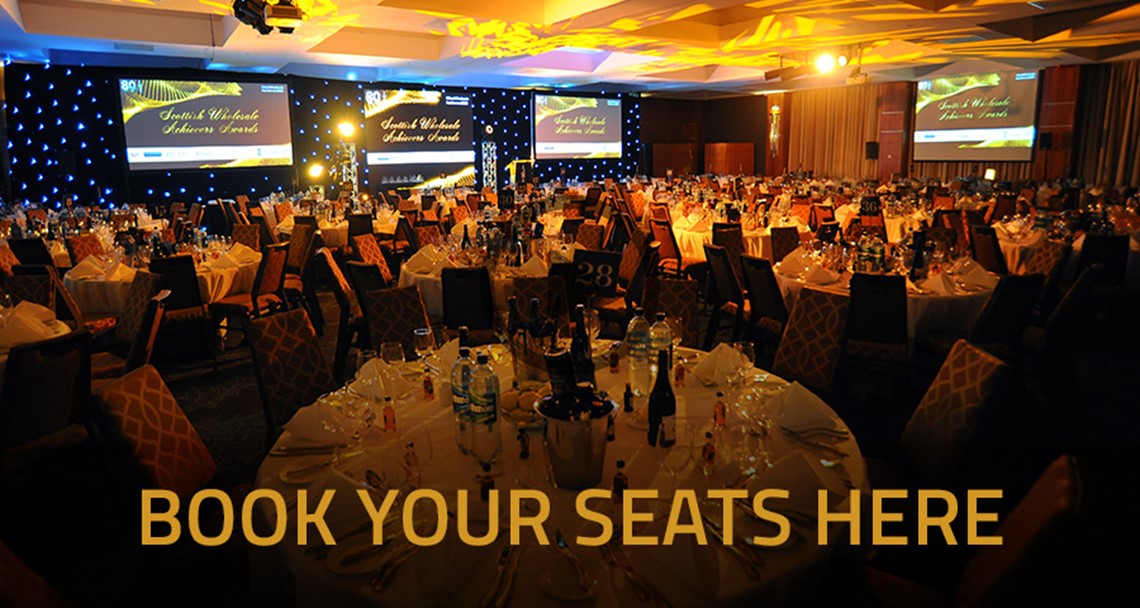 With judging of the Scottish Wholesale Association's Achievers awards now under way and a record number of entries, the trade group has unveiled its independent judging panel for the initiative which highlights best practice and innovation within the industry and also shines a spotlight on the dedicated, passionate people who keep its wheels moving.
In a change of strategy from previous years, the independent judges will collectively review every category to ensure consistency across the awards. Previously, judges with a range of specialisms were assigned specific categories.
Colin Smith, SWA chief executive, said: "Judging Achievers takes time and with wholesalers and our sponsoring suppliers under increased pressure due to Covid and also staffing and product shortages, our aim is to make the process more flexible and less onerous for all involved.
"I am delighted that our group of experts is on board as their expertise and high standing in their own sectors enhances the credibility of Achievers and brings a fresh perspective to each awards category.
"Their involvement will allow us to provide greater feedback to entrants on benchmarking their performance and practices against their peers and also against other business sectors – one of the aims of Achievers to apply best practice from others, share information and be inspired to introduce or develop new ideas."
The panel comprises:
Ton Christiaanse, non-executive chairman of Country Range Group (CRG) and former CEO of Brakes
Professor Anne Marie Doherty, chair, Academy of Marketing, Department of Marketing, University of Strathclyde
Professor Leigh Sparks, Professor of Retail Studies and Deputy Principal, University of Stirling
Ylva Haglund, campaigns manager for food waste reduction at Zero Waste Scotland
Alison Nimmo, employer engagement manager, Capita
With a 33% rise in the total number of entries and nearly 50% of those from SWA members that have joined the association during the past 18 months, Achievers has struck a chord with wholesalers who want to recognise the sterling efforts and commitment of their staff during a difficult 17 months.

"The record entries signal a tremendous endorsement of the importance of Achievers and are testament to the strength of our sector during this period of unexpected and unprecedented change," said Mr Smith.

"Our supplier members have been equally supportive of the awards open to them, namely Supplier Sales Executive of the Year and our new award Supplier Outstanding Achievement Award that has replaced Best marketing Initiative for 2021.

"As well as shining a spotlight on the efforts of Scotland's wholesalers we are determined to recognise the lengths that our suppliers and their employees have gone to in order to support businesses and communities throughout the pandemic.

"SWA is also extremely grateful to our sponsoring suppliers, including those supporting Achievers for the first time."

The gala dinner and awards presentation will take place at the Sheraton Grand, Edinburgh on Thursday, 10 February 2022. Tables can be booked by contacting kate@scottishwholesale.co.uk