Scottish wholesale industry seeks mentors for successful Mentoring Programme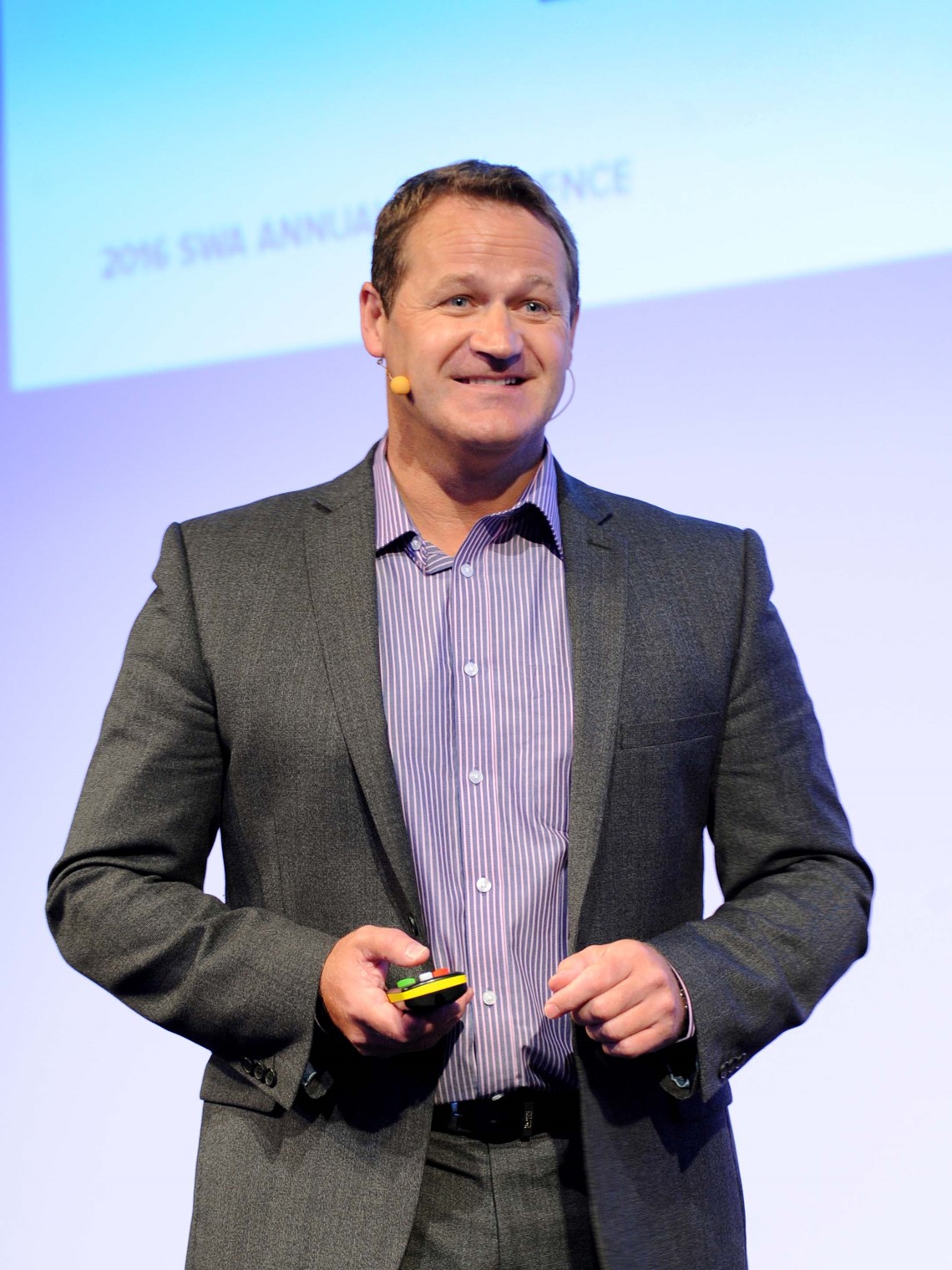 Kevin Ward, business unit director (impulse channel) at Carlsberg UK, is a fan of mentoring
The Scottish Wholesale Association is inviting experienced individuals working within the wholesale and retail sectors or wider food and drink industry to consider volunteering as a mentor for the trade body's successful Mentoring Programme.
Several ambitious individuals currently working for SWA member wholesalers in the key areas of buying, sales and management are waiting to be matched to a suitable mentor as part of the programme which was established five years ago to improve skills and nurture emerging talent within the Scottish wholesale industry.
Individuals are matched with a mentor who could be from within or outside the wholesale industry. Mentees benefit from regular one-to-one sessions with their mentor plus unlimited telephone contact and, crucially for employers, the programme is structured around the individual needs of the employee in line with the business vision.
Sandie Holmes, managing consultant at 121 HR Solutions, the Association's training partner, is facilitating the programme. She explained: "We've been delighted to have benefited from the input of several inspiring men and women who have worked with our mentees since we launched the programme back in 2012.
"However, we are now inviting a fresh batch of enthusiastic people who would like to give something back to the wholesale industry by working with an employee to give them the benefit of their experience in business but also helping them develop in solving problems, challenging themselves and even changing the way they do certain things."
Most mentees, she added, had benefited by becoming more confident, more focused on making decisions and more willing to take on board new ideas with no fear of the risk factor. "Sitting down with a mentor from outside their own business has helped many of our mentees challenge themselves by focusing their minds on how they do their job and how they could do it better.
"This could be the way they present and articulate information, how they interact with other members of staff or how they go about planning their day – even very small changes can have a positive effect on a person's ability to do their job to the best of their ability and a fresh perspective from someone outside the organisation can often be a constructive catalyst for making changes and improvements." 
Mentors, stressed Holmes, can also benefit from the experience. "You don't have to be a chief executive or a managing director, or a company owner – we are looking for mentors who are passionate about what they do and have been inspired by others during the course of their career. You may even have a mentor yourself.
"We are looking for mentors who are committed to helping others and people who appreciate that asking for help or advice isn't a weakness – it is, in fact, a strength," she said. "Some of our industry's most successful businessmen and women have been mentored at some point in their lives and we all want an insight into how they have got to where they are," she said.
"Our Mentoring Programme works on the same principle and this is your chance to work with a talented individual who would benefit from your experience, your business practices and your knowledge – we want to expose the people who are the future of our industry to fresh ideas, new approaches, and the benefits of sharing knowledge and gaining insight from others."
One mentor is Ken Cameron, account controller at the award-winning food producer Nairn's Oatcakes who is currently working with Bev Kelly, area manager at Booker. Cameron, who has been a mentor for over a year, said his experiences had been "both enjoyable and rewarding".
He said: "Over the last 14 months I have met regularly with Bev and we have held really positive sessions. From setting the ground rules and covering the areas she wanted to explore at our first meeting, we have held first or six meetings where we have worked on these areas and it has been great to see her confidence grow – I really think our sessions have helped her.
"I would encourage anyone with relevant experience to make themselves available for the programme – I have already agreed to continue as a mentor and look forward to working with a new mentee following the  SWA Annual Conference in June." Both Cameron and Kelly will be speaking about the Mentoring Programme at the conference.
Another mentor is Kevin Ward, business unit director (impulse channel) at Carlsberg UK. He said: "Mentoring has allowed me the opportunity to pay back the time, energy and investment afforded to me from those who saw in me something more than I could see myself. While I will never fully repay the debt, I have been rewarded with supporting others in realising more of their ambition, releasing their potential and, more importantly, building the leaders for the future.
"The SWA Mentoring Programme provides a structured approach that affords both of us the chance to probe and pose questions, challenge and choose the right outcomes, and build a deeper level of understanding and empathy between us. Having had a mentor all my professional life, I see it as an obligation to pass it forward – less about time spent, more about time invested." 
Norman Weir, sales manager (wholesale) at Coca-Cola European Partners (CCEP) is the early stages of his involvement as a mentor. He commented: "So far I have found it to be very rewarding and I'm taking as much from it as the mentee. I can see a real opportunity on both sides to use this process to support personnel development regardless of your aspirations – it's a great opportunity for everyone."
The Mentoring Programme for each mentee runs for a year but most mentee-mentor pairings have, by mutual agreement, worked together for longer with contact continuing after the formal relationship concludes.
If you are interested in working with the Scottish Wholesale Association as a mentor, please email Sandie Holmes or call her on 0792 121 3892.